Minor Happenings: Indians Coordinator Talks Pitching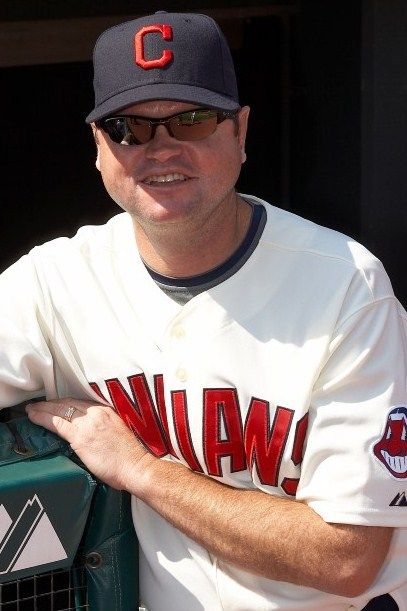 "Minor Happenings" is a weekly column which covers the important developments and news in the Indians farm system. While most of the information in this report is from my own research and through interviews I have conducted with organizational personnel, some information in this report is collected and summarized from the various news outlets that cover each team.
Time to get Minor Happenings back on track and in its normal Thursday afternoon slot.  As a reminder, Paul Cousineau and I will be on the air tonight with another edition of "Smoke Signals".  SportsTime Ohio will be airing the Columbus Clippers game tonight at 6:30 PM, so be sure to tune into our broadcast tonight from 8:30-9:30 PM while the game is on as we will be providing lots of flash analysis on several players who are potentially Cleveland bound very soon.
In case you missed it, I posted an article about the upcoming reality TV baseball show "The Natural" that I am a part of.  It looks like it will be a lot of fun, and I will provide updates on the status of the show and my involvement over the coming months.  Also, I just spoke with Indians Scouting Director John Mirabelli for an in-depth look into the draft process, a piece which should be up on Sunday or Monday.
I was out in Akron last Sunday to see the Double-A debut of highly touted right-handed Alex White.  He looked very good, and I have some video of him (and others) which will be posting soon.  Be on the lookout for that.  Also, now that the reality TV piece and draft piece is almost finished, I will finally start pumping out some new player articles soon.
Onto the Happenings…(please pardon any typos this week!)
Indians Minor League Player of the Week
(for games from May 20th to May 26th)
Kyle Bellows (Third Baseman – Kinston)
.364 (12-33), 3 R, 3 2B, 1 3B, 2 HR, 9 RBI, 3 BB, 6 K
High-A Kinston third baseman Kyle Bellows broke out of an offensive funk this past week to put up some impressive numbers, a sign that maybe he is starting to turn things around and will become more consistent at the plate as we roll to the end of the first

half of the season.  In 40 games this year he is hitting .273 with 4 HR, 20 RBI, and has a .770 OPS.  Since May 1st he is hitting .283 with an .837 OPS, and one interesting split is that he hits well on the road (.314/.862) but has struggled at home in Grainger Stadium (.219/.645).
Bellows had a sensational game on Monday night in which he went 4-for-5 at the plate with 1 2B, 1 HR, 5 RBI, and 2 walks.  His 15th inning grand slam home run was the difference in the game and helped propel Kinston to another victory.  While his offense is just starting to come on, his defense has been solid to great all year.  He shows excellent athleticism at the position, good range, and a strong arm and has used these tools to make several key plays all season to help assist in many Kinston victories.
While Bellows is the Player of the Week based on his overall performance and production, it is hard to overlook Double-A Akron outfielder Johnny Drennen who is just smoking hot right now.  He went 11-for-19 (.579) for the week and has five multi-hit games in his last six games.  The power stroke has been absent, but it's nice to see his stroke starting to return at the plate.  On the season he is now hitting .310 with 2 HR, 11 RBI and has an .831 OPS in 33 games.  More impressively, his 11 walks to 14 strikeouts is a huge improvement ratio-wise as compared to previous seasons.  He's been in the system for so long because he was drafted out of high school, but people tend to forget he is still just 23-years old.  He could be a late bloomer and will be interesting to see how he fares the rest of the season.
Honorable Mentions:
Jose Constanza (OF – COL): .368 (7-19), 1 R, 0 2B, 0 3B, 0 HR, 1 RBI, 0 BB, 2 K, 1 SB
Johnny Drennen (OF – AKR): .579 (11-19), 2 R, 2 2B, 1 3B, 0 HR, 3 RBI, 2 BB, 3 K
Nick Hagadone (LHP – KIN): 1-0, 2 G, 1.08 ERA, 8.1 IP, 4 H, 1 ER, 7 BB, 13 K
Chun Chen (C – LC): .400 (10-25), 3 R, 6 2B, 0 3B, 0 HR, 6 RBI, 3 BB, 5 K
Previous Winners:
05/13 to 05/19: Carlos Santana (C – Columbus)
05/06 to 05/12: T.J. McFarland (LHP – Kinston)
04/29 to 05/05: Trey Haley (RHP – Lake County)
04/22 to 04/28: Jason Donald (INF – Columbus)
04/15 to 04/21: Bo Greenwell (OF – Lake County)
04/08 to 04/14: Carlos Santana (C – Columbus)
Miller Talks Pitching
I recently had the chance to sit down for a long interview with Indians Minor League Pitching Coordinator Dave Miller and talk to him about several of the Indians' young pitching talent up and down the system, and here is what he had to say:
On Nick Hagadone: "Once May came around we bumped him up to 80 pitches.  Obviously we will control his workload somewhat as we don't want to jump him up too many innings from last year to this year, but he is going to have an opportunity to

go out there with 80 pitches and see how far he can go with that.  Walks will always be on the high side with him not because he is wild, but because he gets a lot of swing and misses and gets a lot of foul balls.  So, his walks will always be high and he is always going to be a high strikeout guy because he has natural stuff and is not going to give up a lot of hits.  He has some walks this year, but they are not bad walks.  Just walks where he has ran up some counts.  He could certainly get better with that, but by no means is it alarming to us as it is not really an issue as his stuff is so good.  We are definitely trying to challenge him to throw his slider for strikes early in the count and also use his changeup.  It was the same situation with Bartolo Colon and Jaret Wright – guys who had dominating fastballs in the minor leagues – to challenge those guys to mix their changeup in.  So one thing we'd like to see is for him to use his changeup more to right-handed hitters.  It's not just a matter of staying healthy, but developing his secondary pitches, fastball command and also reading swings too."
On Alex White: "Yeah, he is absolutely [translating well to the pro game].  He has a great temperament on the mound as nothing seems to speed up on him and he is very focused.  You see when guys get on base he is not trying to do too much and has a very good mound presence.  He has a good feel for pitching and getting hitters out.  Everybody talks about how they like his makeup right now with how he approaches his bullpens and how he approaches things when he is on the mound.  He is a very confident kid and he is very composed when he is out there on the mound.  He's been impressive for a guy in his first time out, but this is a guy who was one of the better college pitchers in the country so there was a reason for that and we are seeing that now.  The slider has definitely gotten better.  He is striking some guys out with it and showing the ability to throw it for strikes.  His split is a weapon and he has a good fastball, it is just a matter that if he is going to flip a lineup three times to give him that third pitch for hitters to think about.  So we challenged him to have consistent shape with the pitch, be able to throw it for strikes, and also be able to expand the strike zone with it.  When he establishes his fastball at 93, 94, or 95 it speeds the hitters up and he can throw a slider off that and strike hitters out, so now he has three pitches he can strike a guy out with.  For him to be a starting pitcher he is going to need a three pitch mix and we are happy where his slider is at right now."
On Hector Rondon: "Hector has got to get better with commanding his fastball.  He has a swing-and-miss fastball and he [recently] struck out eight and didn't walk anybody.  He can throw his fastball by guys, but when he is flipping a lineup three times he has got to have more consistency.  His changeup is firm so we are working on softening it up a little bit, and we are also working on a consistent shape to his breaking ball as it is not consistent.  He goes out there and usually the first time through a lineup he is pretty good, but it is just a matter of solidifying his secondary pitches.  We are very excited about Hector as he is still young; it is just a matter of solidifying his secondary pitches so guys are not sitting on his fastb

all.  He shows average [secondary stuff], it is just not there.  When guys come over from Latin America we try to give them curveballs just because they are young and we don't want them to throw sliders as we think that is tougher on their elbow.  As they mature we can give them a slider, and that's what we are doing now.  We have taken that breaking ball and tried to develop it into a slider.  It has just taken a little bit of time to develop that consistency.  He can always be a bullpen guy, but we want to develop him as a starting pitcher."
On Trey Haley: "He has just made a lot of great strides, and he probably has the best arm in the organization.  We are very excited about him just the way he is competing and the delivery looks very good.  [Last year] he added a two seam fastball which has helped him out a lot.  He and Mickey [Callaway] have been working on that two-seam fastball and it has really helped him out as he is getting a lot of groundballs and double plays.  He is repeating his delivery and we told him to work on his mound presence and composure and he has gotten great with that.  He has pitched seven innings [several times] on 80 pitches which is huge.  Of course like every kid level to level they have to get better, but we are definitely excited about him.  He came in this year after making a lot of strides in Instructional League and on his own and has a good mix going right now and is in a good spot."
On T.J. McFarland: "He is a high school kid who really came on in spring training.  He has always had good stuff, but I don't think he realized how good it was and now he is starting to figure things out a little bit.  He has a great sinker which is probably the best in the organization and he has velocity, is athletic and has a good slider.  It was a perfect situation for him piggybacking with Nick [Hagadone], and now he has his own spot and is running with it.  He is maturing and figuring things out, and is still young.  The one thing that we have always tried to stress the past couple years to him is damage control.  He always seems to have one inning where he gives up multiple runs and we stressed to him that he has to limit the damage in innings where it is just one run instead of two or three or four runs.  In the second half of last year he got better at that, and this year he has been great and has really learned how to pitch."

On Austin Adams: "Austin is a guy we are really excited about it.  He's a guy who didn't pitch a lot in college and played a lot of shortstop, but it translates because he is so athletic that he is easier to work with. He also has a good head on his shoulders and arm strength. It is just a matter of not doing too much too early as he hasn't pitched a lot. So we are limiting his pitches and innings right now just to keep his workload and pitches he throws each outing and try to control that a little bit. This is a kid who has a bright future because he has above average arm strength and throws 93-96 MPH consistently, and also shows an above average out pitch in a curveball and slider too."
On Joe Gardner: "[In his first start for Kinston], Joe was pitching on three days rest as he got rained out in his last start at Lake County going three innings and 32 pitches.  So, we brought him back on three days rest and limited him to 70 pitches and he went out and got five innings with that.  He gets a lot of groundballs and swing and misses with his sinker that is an above average pitch that is very good.  He is another guy that has to develop his secondary pitches, but he is showing signs as having a good changeup and good slider.  His fastball is very good as it is hard and heavy and he puts it on the ground a lot, so we are very excited about Joe."
On T.J. House: "He's been good.  He is getting ground balls and striking guys out, it is just a matter of him being consistent from pitch 1 to pitch 95.  He has a tendency to get a little flat, and that's when they start to put the ball in the air.  We have just challenged him to repeat his delivery, stay focused pitch to pitch, and keep the ball down in the strike zone.  He has pitches as he has an average fastball that is occasionally plus and he shows good makings of a slider and a good feel of a changeup.  It is just that consistency.  I told him that is that what big league guys do as you are in the minor leagues working to get to [that level of consistency].  He's in a good spot, he just has top be more consistent pitch to pitch, but the numbers are good right now."
On Bryce Stowell: "If you look at Bryce's college career he really had a huge jump in innings in his junior year in college.  He

came into spring training [last year] and got set back a little bit [with an injury].  I think we always thought he was a bullpen guy coming out of the draft, but we piggybacked him last year and he threw the ball good and had some success.  This year he had a very good spring and now he is off to a great start.  He has two swing-and-miss pitches and is developing a changeup.  His fastball has swing-and-miss to it which is something you look for in all pitchers, he has some built in deception, and his slider is really good.  This is a guy who can strike some guys out and he is going out there and having a lot of success.  He's a major league bullpen guy."
On Zach Putnam: "Zach will now be in the bullpen.  We told him [in spring training] the plan was to make sure he is developing consistent shape with his slider and the ability to throw it for strikes early in the count and being able to expand the zone with it.  He did that and he accomplished [the goal] and now we can get him in the bullpen and see where he goes from there.  He has pitches as he already had a fastball, changeup, and splitter.  It was just a matter of something that went away from the right-hander and was a little softer and that he could throw for strikes."
On Josh Judy: "[He got hurt] in his last appearance in spring training as he just felt a little something in his elbow.  It was minor and we took the conservative route just because of his youth and where he is at in his career which could of been a different story for a more veteran guy.  He is definitely immediate major league depth, but of course he has got to perform."
On Mike Rayl: "He throws in the lower 90s guy and is just a big athletic left-handed guy that has a chance to get stronger and is already throwing [well]. Â He's definitely interesting."
On their pitching depth: "We had such a good draft last year pitching-wise and then we got all the pitching in the trades.  It's good.  I think we have depth at every level so you can keep reloading.  It's exciting with the young arms we have."
Director's Cuts
Indians Farm Director Ross Atkins chimed in this week on two very notable promotions in the system and how they have fared so far:
On Alex White: "The pitches, the athleticism, and everything we saw as an amateur has been there [as well as] the intelligence and consistency.  One of the things that stood out immediately with him is every time he picks up a baseball he takes it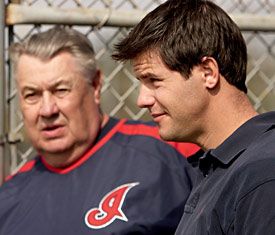 seriously.  Whether it is a bullpen session or playing catch on his off days, he really values that time and recognizes that it is when he gets better.  His bullpens are 40 pitches in length and it takes most pitchers 5-10 minutes [to complete], but often it takes him 15 minutes because he is treating it like a game setting.  I'll be honest, it is the first time we have seen that with a player in his first year into professional baseball.  Usually it is a being here two to three years and being talked to by two to three pitching coaches about it [before it sets in].  How he has handled his work and how he has handled the step to Akron and the Major League spring training setting is really promising of what a competitor he is."
On White's role down road: "It comes up because it is what we do as we talk about what is best for the players.  We are developing him as a starter.  We talk about that for every player in what is best and what are the alternatives.  We've made the decision for Alex that we are going to develop him as a starter for the time being.  He has the athleticism, he has shown durability, and he has pitched strong late into innings, so we are going to continue to do that until more information comes along that dictates otherwise."
On Nick Weglarz: "It is really what he has done over the last year and month and a half.  Last year in Double-A, although his batting average was not as high as he would like to see it, his on-base percentage and ISO were among the best in the league.  So having done that at such a young age and then having come into this year and having been pretty much the best player at that level we felt it was time to have him continue to be challenged and pushed him to Triple-A.  He has handled it well and is squaring the ball up regularly as he hit the ball hard four times [Tuesday].  We will continue to challenge him to become not just an average left fielder, but the best left fielder he can be.  We are doing everything for him in all aspects of his game just to make sure he becomes a major league player."
Coach's Corner: Aaron Holbert
During my visit to Myrtle Beach two weeks ago I had a chance to sit down with High-A Kinston manager Aaron Holbert and talk at length about several players on the team and how they are doing this year.  Here is what was said:
On T.J. McFarland: "He has looked good all year and has made the proper adjustments to allow him to succeed.  Some of the things that got him into trouble last year he has made those adjustments to ensure he does not make those same mistakes.  He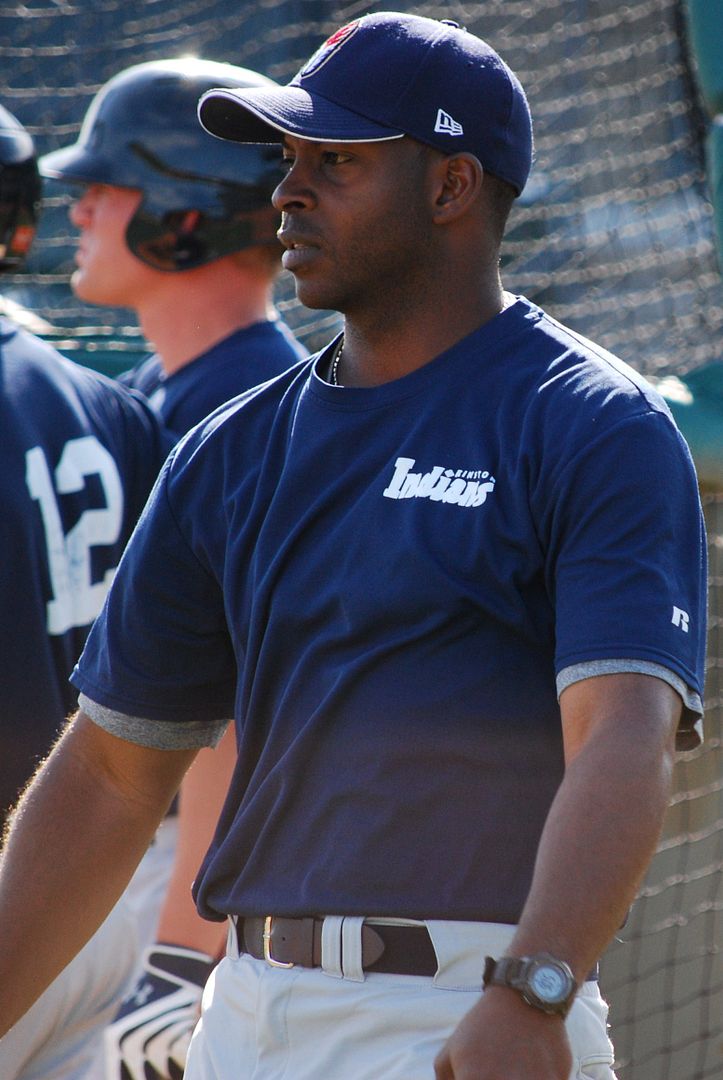 is making adjustments on the fly and has good sink on his fastball and his offspeed stuff has been lights out.  He is keeping guys off balance, which is the main objective.  The more he continues this the more confidence he is going to get to allow him to continue it through the rest of the season.  I think it is just him being a year older and year wiser.  This is Tony's (pitching coach Tony Arnold) second year with him also, and a few things Tony has mentioned to him with repeating his delivery and working on his pitches he has done.  That's all you can ask of a player to work on those things and he is getting immediate success.  Hopefully it continues and he doesn't digress in any way, but as long as he keeps working on all the proper things he should be fine the rest of the season."
On Jason Kipnis: "[The transition to second base] is going well.  He is starting to really enjoy being out there, which is a good thing.  He has had some success also which has helped as I am sure if he would have struggled and made lots of errors early he would have been ready to go back to the outfield.  But he has played well, and he ranges easily hole to hole especially to his backhand side.  He turns the double play well with the pivot from the left side of the infield.  It is just a matter of keeping him out there with repetition everyday getting groundballs and understanding his assignments and where he needs to be on different plays on cut offs and relays.  He is definitely taking it the right way to do the right things on a day to day basis.  Offensively he is one of if not the big gun in the lineup that we depend on.  He's been on-base a lot and has quality at bats which help inspire the rest of the lineup."
On Abner Abreu: "I hope he is coming out of it.  He has had some struggles and we have talked to him.  [Hitting Coach] Rouglas [Odor] has talked extensively with him about his approach, mindset and plan at the plate.  You are starting to see a better attitude and understanding of the strike zone and improved plate discipline and a more confident hitter.  I didn't see him in his first year in the GCL, so maybe he is a slow starter.  Maybe that's him.  Hopefully that is it and once June comes around he will start to find the zone and start to get more comfortable at the plate and seeing pitches better and putting the numbers up that we know he is capable of putting up."
On Donnie Webb: "He has been fine.  He got hurt about halfway through spring training and missed almost two weeks.  The first game that he played was the exhibition game against Lenoir Community College.  He played the exhibition game and we had two days off and then the season started and he played 6-8 games and then reinjures the hamstring.  He is just trying to get his feet back under him, needs to see pitches, needs to start zoning in on the strike zone and once he gets out there on a normal basis his numbers should climb."
On Jordan Henry: "He looks good and is the guy everybody said he was.  This year is the first time I have seen him as I did not see him in instructional league or anything.  He is exactly what he is as he is a guy who can run, works the count, makes pitchers throw pitches, and hardly ever swings early in the count.  You'll see a lot of 3-2 counts and he will put the bat on the ball and put it in play to use his speed to beat out ground balls and soft singles to the outfield and a lot of base on balls.  You'd love to see him drive some more balls into gaps, but as long as he is on base just let those big guys behind him drive him in."
On Kyle Bellows: "Defensively, he has done a great job.  He has saved countless ballgames with his glove alone diving into holes and throwing guys out at the plate or backhanding balls down the line and then making perfect throws to second base for double plays.  He is extremely confident out there, moves around well, and has a little funky arm action but is very accurate with it.  At the plate he has a couple things with his swing as it gets a little long and he works under the ball a little bit and sometimes starts a little late which makes him a little longer and even more underneath.  So myself, Rougie, Bruce [Fields] and Hudge (Dave Hudgens) are just trying to work on getting him ready and getting him started a little sooner and leveling out his swing a little bit and making sure he is a little shorter to the ball because when he is short to the ball we have really seen some balls jump off his bat."
Award Winners
Double-A Akron left-handed pitcher Scott Barnes was named the Eastern League Pitcher of the Week for the week ending May 23rd. He is the first Akron player this season to win a weekly award.  He made just one start for the week, but it was one of the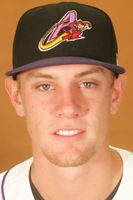 finest in his brief Double-A career as he threw five no-hit innings last Tuesday (May 18th) and earned his first win on the season in an Akron 2-0 victory. He struck out five batters and only walked four, inducing five groundball outs and six fly outs.  He also threw a five-inning no-hitter earlier in the season on April 14th at Trenton.  Overall this season in nine starts he is 1-5 with a 7.45 ERA (38.2 IP, 42 H, 23 BB, 39 K).
High-A Kinston right-handed pitcher Joe Gardner was named the Carolina League Pitcher of the Week for the week ending May 23rd as well.  He picked up a win last Wednesday (May 19th) when he pitched six innings of one hit ball against the Salem Red Sox, striking out eight during the outing.  He is the first Kinston player to win a Carolina League weekly award this season.  Overall this season in ten combined starts with Low-A Lake County and Kinston he is 3-0 with a 2.51 ERA (46.2 IP, 27 H, 23 BB, 58 K).
Where Are They Now?
Ever wonder where some of the former Indians minor leaguers are these days who were released, traded, or moved on and signed with other teams?  Well, thanks to site transaction guru Arthur Kinney and with assistance from depth chart master Jason Eddy, they have put together a pretty impressive listing of former Indians minor leaguers who are scattered about in independent leagues hanging onto their baseball dreams.  Check it out:
AMERICAN ASSOCIATION
St. Paul Saints: Ole Sheldon, Jason Cooper
ATLANTIC LEAGUE
Bridgeport Bluefish: Brian Barton, Brandon Chaves, Denny Stark, Jorge Julio
Camden Riversharks: Blaine Neal, Kyle Haines
Long Island Ducks: Jake Dittler, Dustan Mohr, Rick Bauer, Kane Davis
Southern Maryland Blue Crabs: Jim Ed Warden, Eric Crozier, Dan Reichert, Pat Osborn
Lancaster Barnstormers: Aaron Herr
Somerset Patriots: Tom Mastny
CAN-AM LEAGUE
Brockton Rox: Mike Conroy
New Jersey Jackals: Mike Pontius, Argenis Reyes
Pittsfield Colonials: Jansy Infante
Sussex Skyhawks: Mike McGuire
FRONTIER LEAGUE
Kalamazoo Kings: Guido Fonseca
Traverse City Beach Bums: Matt Brown
Southern Illinois Miners: Stephen Head
Oakland County Cruisers: PJ Zocchi
GOLDEN LEAGUE
Chico Outlaws: Robbie Alcombrack, JJ Sherrill
Na Koa Ikaika Maui: Kaimi Mead, Jerry Spradlin, Chris Nash, Cory Snyder (manager)
Tuscon Toros: Michael Valadez
NORTHERN LEAGUE
Fargo-Moorhead Red Hawks: Mike Finocchi
Kansas City T-Bones: Reid Santos, Ryan Knippschild
Joliet Jackhammers: Bear Bay
Rockford Riverhawks: Scott Roehl
UNITED LEAGUE
Edinburg Roadrunners: Osiel Flores
Affiliate Notebook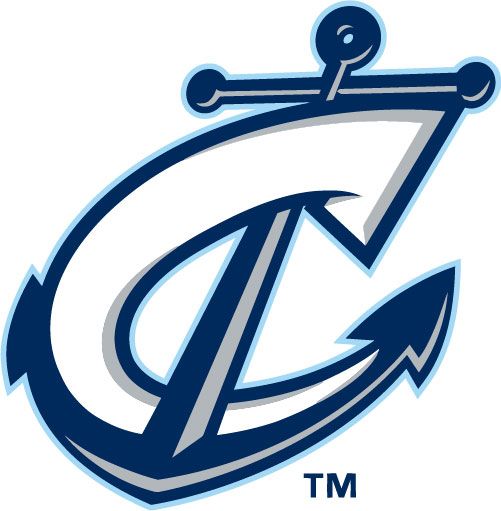 Columbus Notes (28-19, 1st place, 1.5 GU): Outfielder Jose Constanza is hitting .414 (12-29) over his last eight games.  On the year he is hitting .350 (36-103) with 5 2B, 2 3B, 1 HR, 8 RBI and 22 runs scored.  His average falls just short of qualifying (13 plate appearances) for the second-best in the league. … Since joining the Clippers on April 21st, outfielder Michael Brantley has hit .308 (33-107) with 3 2B, 1 3B, 7 RBI and 26 runs scored in 26 games.  He is hitting .348 (16-46) in 11 games at home. … Catcher Carlos Santana continues to lead the league in on-base% (.440) and his 40 RBI is 3rd in the league. … Right-handed pitcher Yohan Pino is 2-2 with a 5.81 ERA (26.1IP/17ER) in five May starts. … Right-handed pitcher Josh Tomlin is 5-0 over his last six games/five starts with a 1.14 ERA (31.2 IP, 22 H, 4 ER, 23 K).  His 2.11 ERA on the year (38.1IP/9ER) is third-best in the league. … The Indians signed veteran infielder Josh Phelps to a minor-league contract last week to play for Columbus. … Outfielder Jordan Brown was activated this past week after spending 13 days on the disabled list with back spasms.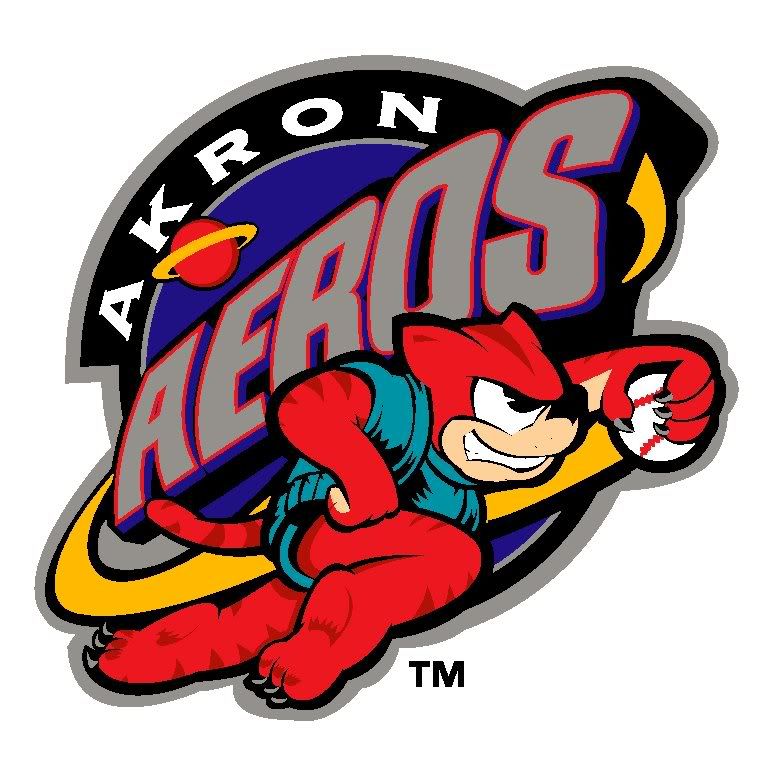 Akron Notes (18-28, 6th place, 12.0 GB): Third baseman Jared Goedert is hitting .336 (45-134) on the year which is the second highest in the league and his .911 OPS is fifth.  He is working on a 15-game hit streak while batting .370 (17-46) with 8 2B, 1 HR and 4 RBI. … Second baseman Cord Phelps is batting .316 (49-155) with 22 runs scored and his batting average is ranked sixth in the league. … Outfielder Matt McBride has tallied 8 RBI over his last 11 games and is batting .321 (18-56) with 4 2B, 3 HR and 9 RBI against left-handed pitchers. … Right-handed pitcher Paolo Espino is 3-1 with a 3.54 ERA (20.2IP/9ER) over his last four starts and has a 2.87 ERA (31.1IP/10ER) over his last six. … Right-handed pitcher Bryan Price has thrown 6.0 consecutive scoreless innings over his last 5 appearances (2H, 0BB, 7K). … Left-handed pitcher Kelvin De La Cruz gave up seven runs on nine hits in four innings in a loss last Friday night.
Kinston Notes (25-22, 3rd place, 7.5 GB): Outfielder Jordan Henry is hitting .341 (31-91) with 4 2B, 9 RBI and 20 runs scored in 25 games. … He's hitting .390 (16-41) with 12 runs scored over his last 11 games. … Outfielder Lucas Montero is hitting .375 (15-40) with 3 2B, 1 3B, 1 HR and 6 RBI over his last 10 games with 4 stolen bases. … Left-handed pitcher T.J. McFarland is 5-1 with a 1.91 ERA (47.0IP/10ER), and his ERA leads the Carolina Leagues and it's the fourth lowest in minor league baseball. … Since joining Kinston on May 10th, left-handed pitcher Chris Jones has not allowed an earned run in 13.1 innings pitched (5 games) and has a record of 1-0 with a save (4 BB, 13 K). … Right-handed pitcher Rob Bryson has now pitched 8.2 impressive innings at Kinston in 5 games (1 H, 2 ER, 2 BB, 16 K).  Right-handed pitcher Matthew Langwell has allowed earned runs in just three of his 18 games (21.2 IP, 14 H, 5R/4ER, 23 K). … Right-hander Marty Popham was promoted from Lake County and has joined the Kinston pitching staff. … Outfielder Donnie Webb is back on the disabled list with a lingering hamstring injury.
Lake County Notes (31-16, 1st place, 2.5 GU): Catcher Chun Chen has five doubles within his last eight hits.  In the month of May (20 games), he is hitting .417 (30-72) with 10 2B, 3 3B, 2 HR and 15 RBI hitting safely in 16 of them.   He started the season batting .200 (10-50) through the first 12 games and is now batting .328 (40-122) on the year with 13 2B, 3 3B, 3 HR and 22 RBI.  He ranks 3rd in the league in slugging% (.557), 5th in OPS (.931) and is T6th in batting average. … Outfielder Bo Greenwell ranks 5th in the Midwest League with a .335 average (52-155).  He is also 6th in on-base percentage (.420) and OPS (.910), and 4th in RBI (32). … Third baseman Jeremie Tice's 34 RBI are ranked 3rd in the league. … Right-handed pitcher Trey Haley is 3-0 with a 2.60 ERA (27.2IP/8ER) over his last five starts (18 H, 23 K). … Right-handed pitcher Austin Adams has allowed three earned runs over his last 16.0 innings pitched (4G/3GS, 10H, 20K). … Left-hander Matt Packer has been moved into the Lake County rotation (likely temporary) with the promotion of right-hander Marty Popham to Kinston. … Right-handed pitcher Danny Salazar has been put on the disabled list with inflammation in his right shoulder.
Miller photo courtesy of Dan Mendlik of the Cleveland Indians
Follow Tony and the Indians Prospect Insider on Twitter @tlastoria.  His new book the 2010 Cleveland Indians Top 100 Prospects & More is also available for purchase on Amazon.com or his site.