Minor Happenings: White, Gardner Off To Great Starts
"Minor Happenings" is a weekly column which covers the important developments and news in the Indians farm system. While most of the information in this report is from my own research and through interviews I have conducted with organizational personnel, some information in this report is collected and summarized from the various news outlets that cover each team.
This is Part 2 of this week's season opening edition of Minor Happenings.  If you missed the first part which posted yesterday, it went into detail about when Indians fans can expect Carlos Santana in Cleveland, who the number three catcher is right now in the organization, role changes for several players, and lots of comments from Triple-A Columbus Manager Mike Sarbaugh and Farm Director Ross Atkins.
Last night Paul Cousineau and I took part in our weekly on-line radio show "Smoke Signals" and talked about everything in regard to the Indians and how things have gone the past week.  You can hear the podcast from the show here.  It may take a moment to load up, but it will start automatically.  For future reference, this is our dedicated radio page for the show, and other shows on The Cleveland Live Radio Network can be heard here too.
In the coming days I will be posting lots of articles from players in Columbus I spoke to during my visit there last weekend.  So be on the lookout in the near future for articles on Scott Lewis, Wes Hodges, Carlos Santana, Jason Donald, Chris Gimenez, Frank Herrmann, and Josh Tomlin.  Also, as a quick reminder I will be in Akron tomorrow or Sunday and at Lake County on Tuesday.
And with that, onto the Happenings…
Dominating Pro Debuts
The Indians did not get to see two of their top three draft picks play for one of their minor league affiliates last year.  Instead, they had to wait until Instructional League in the fall to get their first glimpse of 2009 first round draft pick right-hander Alex White and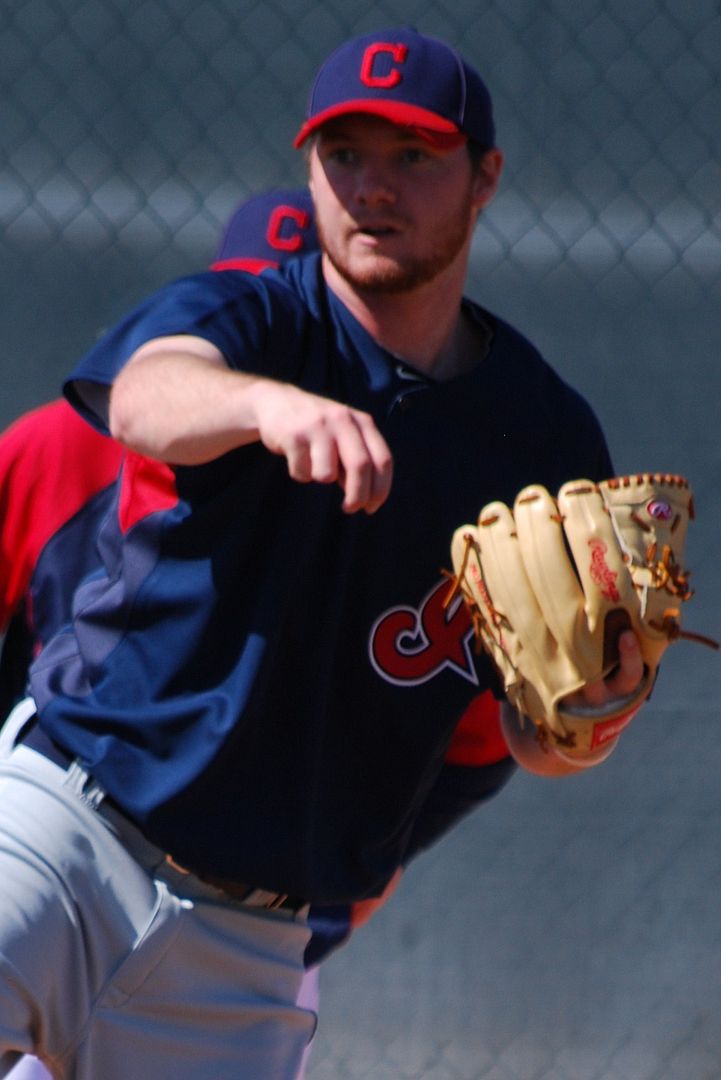 third round pick right-hander Joe Gardner.  White did not sign until the August 15th deadline so it was too late to get him built up and pitch at an affiliate, and Gardner had an oblique issue which sidelined him and prevented him from pitching for short-season Single-A Mahoning Valley.  The Indians were very excited with what they showed in the fall, but the fans are now finally getting to see what all the excitement was about in the fall and why they were taken where they were in the draft.
White made his pro debut on Saturday night and pitched a dandy and earned the win by going five shutout innings and allowing two hits, four walks, and piling up seven strikeouts.   He finished the night throwing 79 pitches and pounded the bottom of the zone with his fastball-splitter mix while only mixing in a handful of sliders.  He had opposing hitters guessing all night on the splitter since he did a great job of repeating his delivery with his fastball and splitter which hitters had a hard time picking up.  He showed good command of all of his pitches, was well composed on the mound, and topped out at 96 MPH on the radar gun.  So it was a great beginning to his professional career, and with the first one out of the way it will be interesting to see where he goes from here as he settles into a routine.  He makes his second start tonight (Friday).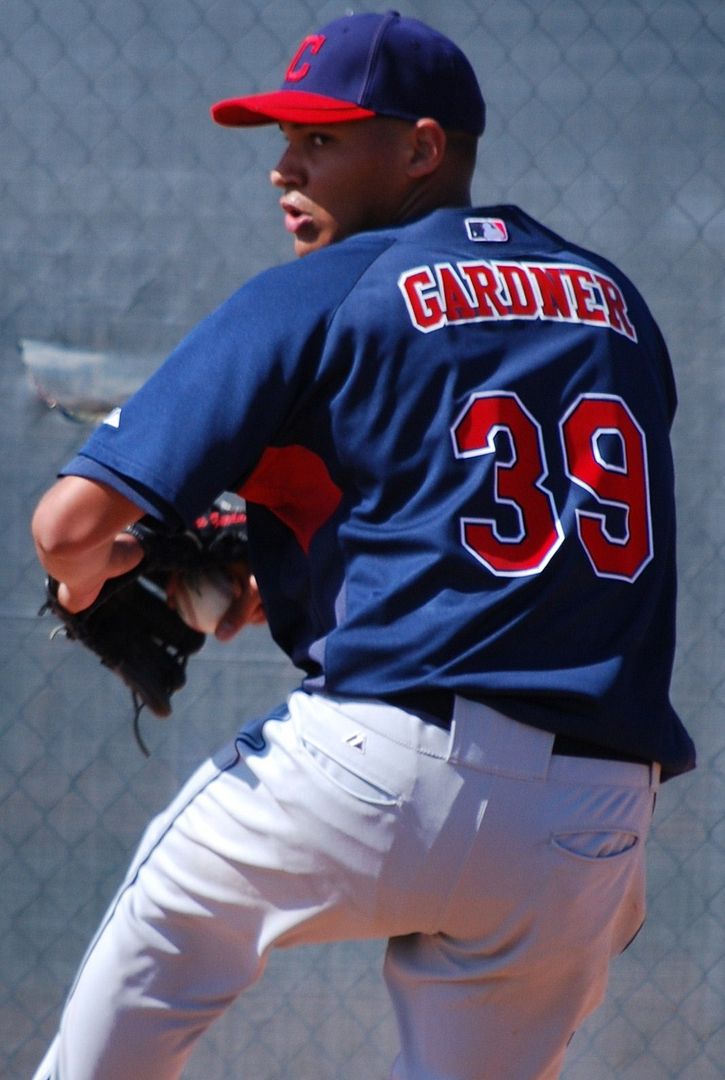 Gardner was just as impressive in his pro debut last Friday as he only went four innings, but that was in large part because he used up his 75 pitch count in striking out 11 batters in those four innings.  He followed that very good performance up with an even better one on Wednesday, this time getting the win and going five innings allowing one run on two hits, two walks, and piling up another seven strikeouts.   In two starts he is now a combined 1-0 with a 2.00 ERA and in 9.0 innings has allowed 5 hits, 4 walks and has 18 strikeouts while holding opposing batters to a .152 batting average.  The key to his success has been a steady diet of hard stuff down in the zone, primarily his heavy sinking fastball which has kept hitters from lifting anything off of him.  His 93 MPH sinker, hard biting slider, solid changeup, and getting ahead in the count are the reason where in 27 possible outs he has recorded all of them via strikeout (18) or groundball (9).  Not one single out has been recorded in the air in his two starts so far.
Coach's Corner: Charlie Nagy
While out in Columbus last week I had a chance to sit down and talk to new Triple-A Columbus Pitching Coach Charlie Nagy for a little bit about his return to the organization, the changes in the minors since he played there 20 years ago, and about the pitchers in the Columbus starting rotation:
On how it feels to be back:  "It feels great and I am happy to be back.  I was going to come to spring training as a special instructor as I had talked to Mark [Shapiro] about that.  Ross [Atkins] called and this opportunity came up with the turnover on the big league level, and it was an opportunity I couldn't pass up.  I was with the Angels [Triple-A] affiliate in Salt Lake City a few years ago, and then I stayed at home for a couple of years to be around my kids.  You are out for a little bit of time and sometimes it is hard to get back, but I just jumped at the opportunity.  I knew once I got out of the game and I started working with the Indians organization again that this was the way I wanted to go and my direction was to get back on the field.  I did it for a couple of years with the Angels and really enjoyed it, and then just took some personal time off, and now I am back into it.  I love the game.  I am an Indian as I was drafted and raised as one, so when the phone rang it was just too good an opportunity to pass up."
On how his big league experience relates to his pitchers:  "I don't know if it adds to the credibility or anything.  When I was with the Angels somebody asked me what position I played and I said 'I was a pitcher'.  I think they just know that I was with the organization for awhile, and that's fine.  I have to earn their respect and just go out there everyday and not ask them to do anything I wouldn't do or haven't done.  Just work hard.  That's what I am here for.  I am here for them and hopefully they all improve and get a chance to move up."
On Carlos Carrasco: "A bad day for him should be the six innings like he had the other night, so it's just about being consistent and going out there game in and game out.  A great day should be pitching deep into ballgames.  I told guys early on their main goal is to pitch innings.  The deeper they get into a game the more it means everything else is falling into place.  A lot of guys like to come into the season and say they want to win ten games, but those are things that are out of your control.  You can go out and pitch great and be 1-9.  You still gotta go out and dial it in and give your team a chance to win, and the more innings you pitch the better.  With Carlos it is just getting him to consistently go out there and pound the strike zone and work on controlling the running game, and he did a great job of that the other night.
On the knock that Carrasco has a tendency to be soft and give up big innings:  "You really can't work on that.  All you can do is talk to him as you can't throw him out in a situation and say work on it.  You just gotta talk to him and like anybody else they have to go out and do it and all of a sudden it will click.  Once it clicks one time then you recognize it.  Throughout the course of the year the game will speed up on everybody.  It sped up on me.  No matter what year there are going to be games like that and you have to be able to recognize it, and if you don't then it is going to be a short day for you and you will be in the clubhouse banging your head against the wall.  If you can just minimize damage at times then things will be okay."
On Jeanmar Gomez:  "[We are not working on] too much as he is a strike thrower.  It's just getting the slider down a little bit better and some depth to it and understanding [how to] pitch and working hitters and being efficient with his pitches.  He is aggressive as it is, but I think we have seen the affects of a long layoff for our starters.  Spring training for them ended almost two Thursday's ago, so ten days between starts doesn't really bode to well.  We are seeing those affects a little bit, so hopefully the second or third time everything will pick up for him.  He hung in there really well [Saturday night].  He is a competitor and he just pitched away from contact a little bit early in the game.  He was able to get out of it by only giving up a couple of runs, but he made it through the fifth which was huge."
On Hector Rondon:  "It is just getting him comfortable out there.  The other day he was just flying open a little bit and pulling stuff.  It is just being consistent as the game can speed up on you at times so it is just being able to recognize it and take a step back.  Even in good games you are going to have to get yourself out of a jam, and it is just being able to do that which he wasn't able to do the other day as things just kind of snowballed on him that one inning.  But he will be fine."
On Yohan Pino:  "He has a good fastball with some good movement and a good slider.  I think he throws a little harder than people give him credit for.  He is a competitor, and he is just learning about pitching.  All of these guys have great arms, but it needs to translate into getting guys out.  At this level and the next level it is about making your pitches when you have to."
On Scott Lewis:  "[His pitch count will be limited] early on since he is behind and spring training started late for him.  We worked him up to four innings and 75 pitches in spring training.  He probably had the longest layoff of them all as he had a little simulated game a few days ago.  He will be on a limited pitch count as we are building him up still, but he will go out there for five innings and x amount of pitches.  It's just getting back to where he was as it was a long layoff for him.  It is just him getting his rhythm back and his timing to allow him to make pitches again."
On the changes in the minor leagues now compared to when he played:  "I mean yeah, the stadiums are different and all the stuff that goes on with baseball now everywhere is different.  The internet, the media, and even down to the food everything is different.  We didn't have food.  We just brought our own from wherever and if you could get a peanut butter and jelly sandwich you were lucky.  There were no clubhouse attendants, as I think the trainer did everything back then.  The game has changed and grown in that regard, but it's still baseball.  You still gotta go out and get guys out, and that is the beauty of the game."
Hagadone Off To Hot Start
Left-hander Nick Hagadone is off to a very good start in his first full season with the Indians as two starts into the season he is 0-1 with a 0.00 ERA and in 9.1 innings has allowed 7 hits, 3 walks and has 10 strikeouts.  He is pitching with very few restrictions
as he is considered to be 100% recovered from the Tommy John surgery he had in June 2008.  The only real restriction set upon him at least in the early going this season is he will be limited to just 60-65 pitches an outing, which is somewhat similar to the pitch limit left-hander Scott Lewis was on when he was in Kinston during the 2006 season.  There is some play with the pitch count where he could go to 70-75 if an inning dictates it like what happened last Thursday (he finished with 71 pitches), but for now Kinston Manager Aaron Holbert will keep him close to the 60-65 pitch count mandate by the organization.
While the performance and stats have been good for Hagadone so far, everything has not been perfect for him in the early going as he has not had a good feel for his changeup and slider, so has relied on a heavy dose of fastballs.  This is fine now, but as he moves up to Double-A and Triple-A he won't be able to rely on his powerful upper-90s fastball as much and will need to use his secondary stuff much more often in order to keep hitters from sitting on his fastball.  It's not like he can't throw his slider and changeup as both are good pitches and developing, so hopefully he can find the feel of them again rather quickly so as to set himself up for a potential quick callup to Double-A Akron by the end of May.  Given his age (24) and roster status (Rule 5 eligible this year), he shouldn't be in Kinston for more than half the year as long as he is performing and showing improvement.
Highs & Lows
One of the more encouraging stories of the first week of the season is the return of left-hander Scott Lewis.  On Monday he
started for Triple-A Columbus and was his old self as he went six strong innings allowing just one run on two hits, one walk, and had ten strikeouts.  He mostly pitched with a fastball-changeup mix, and then the final time through the lineup he mixed in his curveball more to give hitters a different look.  He finished at 80 pitches, just short of his 85 pitch limit and ended up putting forth arguably his best start since 2006 when he was with High-A Kinston.  A start like that is good to see from anyone, but especially from Lewis as he is a former high level prospect in the organization who seems to just be snake bitten when it comes to injuries.  He is back and is as healthy as he is going to be from the bicep injury he came down with last year.  I'll have more on his injury struggles and the tough year he went through last year in a player article on him likely sometime this week.
On the flip side, right-hander Jeanmar Gomez had a sub par outing in his Triple-A debut for Columbus on Saturday night
.  Whether it was nerves or just him trying to get back on track from a long layoff since the end of spring training and his first start, he was just erratic all night and finished the night going five innings and allowed three runs on four hits, four walks, and had five strikeouts.  He followed that up on Thursday with another less than stellar outing going six innings and allowing five runs on nine hits, two walks, and had two strikeouts.  If you combine the two outings he is 0-1 with a 6.55 ERA, 1.82 WHIP and .295 batting average against, so there is definitely room for improvement.  He is considered a strike-thrower, but his command has been off which has lead to an unusually high amount of walks and also more mistakes in the zone which have been pounded.  Surprisingly it's his fastball which has been giving him fits as he has had good command with his slider and changeup.
Rule 5 Update
Yesterday I provided an update on how the Indians' Rule 5 pickup right-hander Hector Ambriz is doing.  Here is a quick update on former Tribe farmhand left-hander Chuck Lofgren who was picked up in the Major League portion of the Rule 5 Draft this past December and then had his full rights traded to the Brewers this past March, and also left-hander Matt Meyer who was
selected in the Triple-A phase of the Rule 5 Draft last December and is now with the Cardinals.
In two starts for the Brewers Triple-A affiliate in Nashville, Lofgren is 2-0 with a 2.84 ERA and in 12.2 innings he has allowed 11 hits, 2 walks, and has 10 strikeouts.  He is off to a very good start, and is on the brink of getting that Major lLague opportunity in Milwaukee that a lot of fans in Cleveland thought would happen here.  Good for Chuck, as he has always been a favorite of the IPI, and I wish him much success and I hope he gets to realize that big league dream I know he has worked so hard for.
Things are also good so far at the outset of the season for Meyer, though he has barely pitched.  The tall lefty is pitching for the Double-A Springfield Cardinals, an affiliate of the St. Louis Cardinals, and in just one game covering 0.2 innings he has not allowed a run, hit, walk or recorded a strikeout.  There was a time two years ago when he appeared to be in the Indians plans as a situational lefty they wanted to develop for the bullpen, but command issues and some minor injuries plagued him to where he eventually fell out of favor with the club by the end of last season.  Still, it is good to see him get a fresh start with a new organization, and perhaps he can still make good on those big league plans the Indians had for him some time back.
Affiliate Notebook
Columbus Notes (5-3, 1st place, 1 GU): Left-hander Jeremy Sowers joined the Columbus team when the season started; however, he was not immediately activated as he had some additional tests done on his sore left shoulder.  He was cleared to pitch earlier this week and added to the active roster, and is expected to pitch tonight (Friday) or on Saturday out of the bullpen. … Last season outfielder Chris Gimenez got off to a horrendous 0-for-21 start, and his struggles at the plate appeared to carry through the rest of the season as he never could get out of the hole he dug himself the first week and a half of the season.  In his first at bat this year he hit a two-run homer, and while he is not tearing it up he is off to a much better start in his first five games hitting .235 with 3 HR, 5 RBI, and a 1.080 OPS. … Last Friday night outfielder Jose Constanza hit his first home run in three years, as he did not homer in 824 at bats at Double-A Akron the past two years.  In fact, on Sunday afternoon he came close to hitting his second homer as he hit one of the middle of the right-center field wall.  In seven games he is hitting a blistering .435 with 1 HR, 5 RBI, and a 1.130 OPS. … First baseman Russell Branyan's rehab assignment with Columbus has finished, and he has been transferred to Double-A Akron to continue the rehab assignment which ends on April 28th.  He is expected to play first base tonight, and once he is able to play back-to-back full nine inning games at first he will be considered ready to go. … Right-hander Carlos Carrasco is off to a solid start for the Clippers as in two starts he is 1-0 with a 2.92 ERA and in 12.1 innings has allowed 12 hits, 6 walks and has 12 strikeouts.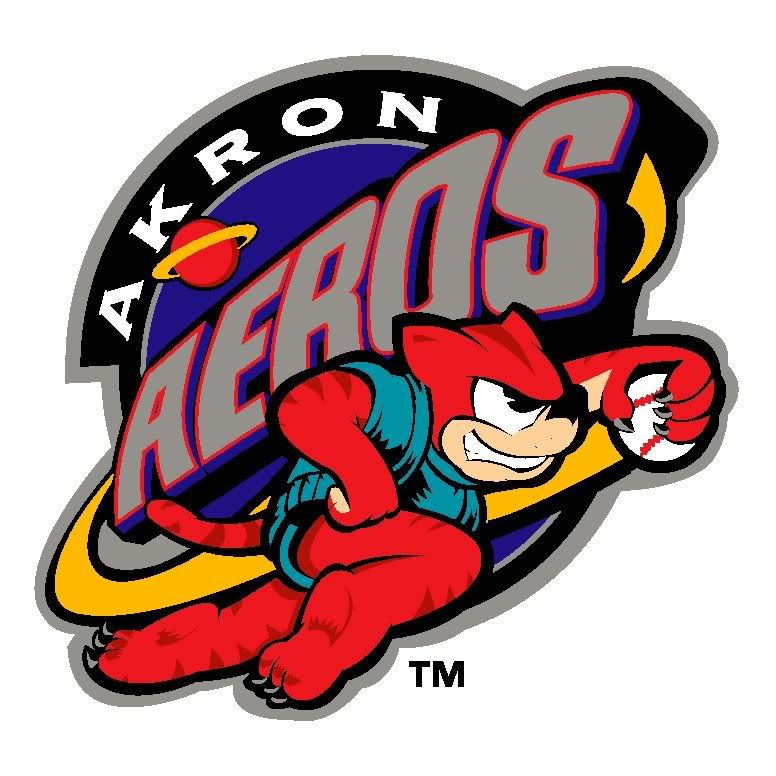 Akron Notes (5-3, 3rd place, 2 GB):  Left-hander Eric Berger suffered a minor injury shortly before the start of the season as he has an oblique strain, which is much similar to the one that right-hander Joe Gardner had last year though not as severe.  Berger is expected to be back in the rotation in two to three weeks. … Left-hander Ryan Edell – who was expected to open in the bullpen – has temporarily filled Berger's spot in the rotation, and in his one start he went 4 shutout innings allowing 2 hits, 1 walk and had 4 strikeouts. … First baseman Beau Mills missed a few games earlier in the week because of a bout with a stomach virus which had been going around the Akron clubhouse.  In six games he is hitting .217 with 1 HR, 4 RBI and a .671 OPS. … Right-hander Paolo Espino makes his second start for the Aeros tonight, and in his first outing was okay in that he went 5.1 innings and allowed 3 runs on 4 hits, 3 walks, and had 5 strikeouts.  He led the Carolina League with a 3.01 ERA last year, which was helped greatly by the addition of a cutter to his repertoire to attack righties. … Former Akron closer right-hander Randy Newsom is running the Boston Marathon on Monday for the Tufts Nutrition School.  You can check in during the race and see how he is doing by going to http://www.baa.org/ and entering his name and bib number (26819).
Kinston Notes (3-4, 4th place, 2 GB):  Baseball America tabbed Kinston's opening day five-man rotation as the fourth best in the minors.  The grouping of left-hander Nick Hagadone, right-hander Alex White, left-hander T.J. House, left-hander Kelvin De La Cruz, and right-hander Alexander Perez is quite impressive as all five pitchers are ranked as one of the Indians' top 20 prospects. … Roman Pena is making the conversion from outfield to first base, a switch that came about late in spring training.  He has never played first base before, but considering the depth in the outfield in the system this is his best chance to hang on for at least one more season.  He strained his knee running the bases last weekend so missed a few games, but was back in the lineup for each of Kinston's last two games. He has struggled at the plate in the early going as he is 0-for-12. … In his Carolina League debut, 20-year old lefty T.J. House put on an impressive display going 5 innings and allowing 2 runs on 6 hits and a walk while racking up 10 strikeouts.  The 10 strikeouts were a new career high for him as the previous high was 7 last year at Low-A Lake County.  He will make his second start on Saturday night. … Right-hander Joey Mahalic made a spot start on Monday for the injured Alexander Perez, and put forth a very good showing by going 5 innings and allowing 1 earned run on 2 hits, 4 walks, and had 4 strikeouts.  Perez, who is shelved with right elbow tendonitis, is tentatively scheduled to pitch this Sunday, but if he can't then Mahalic will get another spot start. … Second baseman Jason Kipnis has been battling some minor shoulder soreness which is why he sat out one game last week and DHed in another.  In five games he is hitting .333 with 1 HR, 3 RBI and a .929 OPS. … Outfielder Jordan Henry has missed two of the last three games because he is battling through a jammed finger he suffered earlier in the week.  In five games he is hitting .333 with 0 HR, 1 RBI and an .857 OPS. … The "K"-Tribe has lived up to their nickname in the early going with lots of "Ks" to go around.  Their hitters are second in the league with 71 strikeouts, and their pitchers are 1st in the league with 76 strikeouts.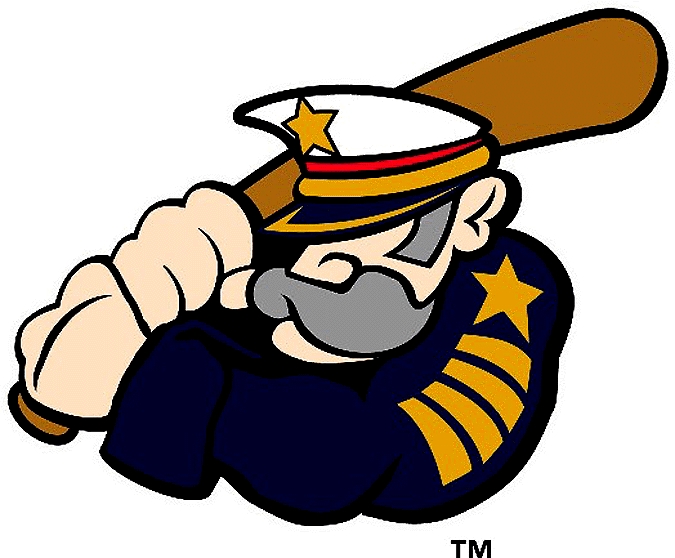 Lake County Notes (8-0, 1st place, 3 GU):  The Captains are off to the best start in team history at 8-0, and their longest winning streak is 13 straight games which happened in July of 2003 during their inaugural season. … Outfielder Bo Greenwell is off to quite a hot start to the season as he is hitting .433 with 1 HR, 12 RBI, 5 stolen bases and a 1.100 OPS in his first eight games.  He currently ranks 1st in the Midwest League in batting average, RBI, and on-base percentage (.500). … Left-hander Chris Jones has been outstanding so far this season in his new role as a reliever.  In three outings he has combined to throw 8 shutout innings allowing just 4 hits, 1 walk and piling up 12 strikeouts.  He could be on the move very soon to High-A Kinston. … Not to be outdone, lefty reliever Francisco Jimenez has also been impressive in the early going where in three outings he has thrown a combined 6.2 shutout innings and allowed just 2 hits and 1 walk while racking up 5 strikeouts. … The Captains may be hot, but outfielder Delvi Cid is off to a very cold start where in six games he is hitting .214 with 0 HR, 2 RBI, has 6 stolen bases, and a .491 OPS.  He is a very confident player who has a good arm and great speed, so the opening season slump should not last long. … Infielder Argenis Martinez may not pack a lot of punch at the plate, but he may be the most exciting player to watch play defense.  He is widely considered the best defensive infielder in the Indians organization as he shows exceptional range and at times looks like an acrobat in the field.  In seven games he is hitting .217 with 0 HR, 2 RBI and a .597 OPS. … Last Friday night the Captains set a franchise record with 17 team strikeouts in the game, led by the 11 strikeouts that right-hander starter Joe Gardner had in his four innings of work. … Lake County's team ERA of 2.71 is ranked 4th out of 16 teams in the Midwest League, and their .299 team batting average is 1st overall in the league.  They are also 2nd in the league in stolen bases (16).
Follow Tony and the Indians Prospect Insider on Twitter @tlastoria.  His new book the 2010 Cleveland Indians Top 100 Prospects & More is also available for purchase on Amazon.com or his site.