Minor Happenings: Bo Knows Baseball
"Minor Happenings" is a weekly column which covers the important developments and news in the Indians farm system. While most of the information in this report is from my own research and through interviews I have conducted with organizational personnel, some information in this report is collected and summarized from the various news outlets that cover each team.
I was in Lake County this week to see the Captains and had a chance to talk to several players and coaches, so I will have some articles soon on players like outfielder Bo Greenwell as well as right-handed pitchers Joe Gardner and Austin Adams.  In addition to that, I still have several pieces to put out from interviews I recently conducted with Columbus Clippers players, two of which already posted this week: Jason Donald and Wes Hodges.
Paul Cousineau and I hosted our weekly radio show Smoke Signals last night.  It felt a little odd to be talking Indians baseball on a night when the Browns were taking part in the NFL Draft and the Cavaliers were playing Game 3 of their opening round series with the Chicago Bulls.  The show itself actually went live during the frenetic last two minutes of the Cavs-Bulls game, so it made for an interesting first 10-15 minutes of the show trying to talk baseball while having both eyes glued to the TV screen.
For breaking news as it happens with the Indians big league and farm teams, be sure to follow me on Twitter @tlastoria.  Also, be sure to check my site at the Indians Prospect Insider as three to four articles are going up there a day with game recaps, player articles, and analysis pieces on all four of the Indians full season minor league affiliates.
Onto the Happenings….
Indians Minor League Player Of The Week
(for games from April 15th to April 21st)
Bo Greenwell (Outfielder – Lake County)
.461 (12-26), 9 R, 2 2B, 1 3B, 3 HR, 13 RBI, 3 BB, 4 K, 1 SB
What a week and what a start to the season for Low-A Lake County outfielder Bo Greenwell.  Overall this season in 14 games he is hitting .418 with 3 HR, 20 RBI, 6 stolen bases and has a 1.183 OPS.  He currently ranks 2nd in the Midwest League in

hitting, 1st in runs (17), 3rd in hits (23), tied for 7th in home runs, 1st in RBI, 8th in stolen bases, 2nd in on-base percentage (.500), 3rd in slugging percentage (.691), and 2nd in OPS.  So, a great start indeed.
The early surge in Greenwell's performance and hot start is not all that surprising as a lot of people tabbed him as a guy to watch going into the season as a potential breakout player.  Of course no one expected this kind of start, but it appears a lot of the raw tools are starting to come together for the football player turned baseball player.  The biggest change may be he is starting to believe in his abilities more and is just much more confident when he goes out there to hit, all signs he is starting to mature not only physically but mentally as well.
Greenwell also exhibits a very good approach at the plate as he limits the strikeouts and will generally walk just as much as he strikes out.  On top of that he has above average speed, so as he continues to get stronger and grow into his body the power numbers are going to come and he offers up a very exciting power/speed combo where maybe he could hit 10-20 home runs and steal 20-30 bases a year.  On top of all that he has an impressive attitude and unbelievable makeup.
It should be noted that when the Midwest League named their Player of the Week covering the period of April 8 to April 18, Greenwell was inexplicably not named the winner even though at the time the award was voted on he was the league leader in EVERY offensive category except for doubles.  Be as it may, the guy ranked second in almost every category won the award.  It was a travesty and completely unfair to Greenwell, and a ridiculous decision by the league that made no sense whatsoever.
Honorable Mentions:
Cord Phelps (2B – KIN): .462 (12-26), 5 R, 1 2B, 0 3B, 1 HR, 2 RBI, 1 BB, 2K
Jose Constanza (OF – COL): .500 (9-18), 4 R, 1 2B, 3 3B, 0 HR, 1 RBI, 1 BB, 2 K
Kyle Bellows (3B – KIN): .429 (6-14), 3 R, 1 2B, 0 3B, 0 HR, 5 RBI, 3 BB, 1 K
Jeremie Tice (3B – LC): .477 (10-21), 5 R, 2 2B, 0 3B, 0 HR, 3 RBI, 1 BB, 1 K
Austin Adams (RHP – LC): 2 games, 0-0, 1.13 ERA, 8.0 IP, 7 H, 1 ER, 4 BB, 5 K
Previous Winners:
04/08 to 04/14: Carlos Santana (Catcher – Columbus)
Director's Cuts
Indians Farm Director Ross Atkins was in Double-A Akron this week and had the following to say about some of the players he saw there:
On Cord Phelps: "He is a guy who really performed in college and has had a very good professional career thus far.  He hasn't
done anything outstanding just yet and it seems like he may be starting to.  He is as committed as anyone that we have as far as his work ethic is concerned.  We really have to pull back on him because if not he will really work himself into the ground as he is that driven.  We are so glad to see that all that hard work is paying off with a great start this year.  He is driving the ball with authority, he has hit the ball over the wall a couple times, and he hit another double off the wall to the opposite field.  He is a switch-hitting second baseman that last year had one error going into August, so he is a very sound defender and sound base-runner and the offense seems to be coming.  A switch hitting second baseman with developing power is definitely interesting.  He deserves a good start with the work he has put in."
On Wyatt Toregas: "It's tough for a player to go from competing to make a team in the major leagues to being in Double-A.  With us wanting Carlos Santana to play everyday in Triple-A, we talked to Wyatt about going to Double-A and playing every day.  He technically is serving as a major league backup there and we just wanted him to get regular work so he can be as crisp as possible should we have a need in the major leagues.  Like I said, it's tough for anyone to handle but he has handled it well.  It is just something I think he just turned his attention and focus to making those pitchers and that team as good as it can be and he will benefit from the consistent reps."
On Zach Putnam: "Everything [has us excited about him].  He has been the shining light of our pitching so far in the minor leagues.  He has been consistent in his minor league career and he had a great spring training.  Last year we took him out of the rotation and put him in the pen and thought he could be someone who could move quickly.  We had some gaps that were filled from other places and things started to settle down in the bullpen in Cleveland, so we put him back in the rotation to see if we could further develop his slider.  The slider has taken off, his delivery has gotten better, his fastball command is exceptional, and he really does look like a major league pitcher in Double-A right now.  So we are fired up about his progress, but still see someone who could help the bullpen in a hurry."
Santana Injury Scare
Hearts skipped a beat all around Cleveland on Wednesday afternoon when word got out that prized catching prospect Carlos Santana had left his game with Triple-A Columbus with an injury.
Columbus was playing a day game (11 am start), and in the third inning Santana was making his second plate appearance of
the game when he fouled a ball right off his left knee.  He immediately crumpled to the ground in pain and after several minutes including a visit from team trainer Michael Salazar and manager Mike Sarbaugh, he was removed from the game and helped off the field by Salazar and outfielder Shelley Duncan.
Typically a foul ball off the leg does not result in anything serious, but this is Cleveland so fans could only expect the worst.  Thankfully it was learned after the game that he simply suffered a deep bruise and that he would be day to day and likely get a few games off before he gets back in there.
Had Santana been more seriously injured it would have been an unfortunate setback for him as he is really doing a good job so far of working on some of the things the Indians really want him to get better at, that being his English and how he communicates with his pitchers.
"I am working on my defense and working on trying to communicate with the staff and the manager," said Santana in a recent interview at Huntington Park in Columbus.  "Day to day I try to talk to my pitchers whether American or Latin, specifically more with the Americans as I practice my English with them.  So I am doing [well].  I am very confident with it and getting better."
There is no question Santana can hit, but this is really a unique opportunity for them where they can keep him in Triple-A to not only control his service clock and get an extended look at another high profile catcher in Lou Marson, but let him finish his development off at the Triple-A level and hone in on his English.
"I work everyday with my hitting and defense," said Santana.  "I love hitting, so I get work on it before games and early in the day.  [As for] my English I pick it up talking to people.  When they ask a question in English, I try and answer and I get help from my friends like [Damaso] Espino and Niuman [Romero]."
There was some concern when Santana broke the hamate bone in his right wrist back in December that it would affect him in the early going this year, but he says the injury does not bother him at all.
"It is good," said Santana.  "I came into spring training in Arizona and had a good rehab and it doesn't bother me anymore.  I hurt it while swinging a bat in the Dominican as when I swung the bat I broke it.  But right now it feels good."
Santana is off to a good start for Columbus where in 13 games he is hitting .364 with 4 HR, 14 RBI and a 1.178 OPS.  Fans are chomping at the bit for him to get to Cleveland right away, especially with Marson struggling in Cleveland.  Even though he may feel he is ready, Santana takes it all in stride and doesn't let the hype of being the #1 prospect in the system and one of the top young players in the game change the way he goes about his business.
"Personally I don't worry about it," said Santana.  "I just worry about this team [here in Columbus].  I have work to do and I just need to play the games.  I don't care about what other people say and when I get up.  I had a good season last year and two years ago, and this year it is the same thing.  I'm just working hard on my defense and hitting and playing hard.  We'll see what happens."
Coach's Corner: Mickey Callaway
Mickey Callaway is the new pitching coach at Low-A Lake County and just joined the Indians organization this past offseason.  Coming into this season he had no prior coaching experience as he just retired as a player last offseason after 14 seasons as a professional, five in the major leagues.  He spent the last five seasons pitching in Korea and Taiwan, and that experience pitching in a foreign country is something that he will use to help him relate to some of the struggles the Latin pitchers go through playing professional in the United States.
I sat down with him for about ten minutes on Wednesday evening before the game and talked about his transition to coaching and the starting pitchers in the Captains rotation:
On Trey Haley: "I think Haley is becoming a guy who is not raw anymore.  He is around the zone and at times has shown

command going in and out of the strike zone.  He is still young so he needs to mature a little more still, but fielding his position and doing the little things he is wonderful at which is nice to see from a kid his age.  He is around the zone now as he is not just launching it anymore.  He is right where he needs to be and I think he is making good progress.  It's not a numbers game here and he is smart enough to know that.  He is a smart kid.  We just need him to do the things to make him successful.  Does he do everything that he needs to do to be successful right now?  No, but that is what we are working on and I think he recognizes that.  He gets a lot of satisfaction being around the zone and not walking a lot of guys.  Two games ago he didn't walk a batter, which was probably one of the first times he has done that as a professional, so that kind of stuff gives him a high and something to work toward."
On Austin Adams: "He has looked really solid.  He has four pretty good pitches and he has been throwing them all for strikes.  He has shown a very firm fastball with some pretty good movement.  He has been pitching and been one of our more solid guys this year getting ahead in the count and really attacking the hitters.  He knows his stuff is good and he pitches like that.  We have him on a strict pitch count of 60-65 pitches, but he is getting deep in a game even though he wants to keep on pitching."
On Clayton Cook: "He was great in spring training but then had ten days off coming into the season.  He hasn't been where he was in spring training as far as his command goes, but we are working on some stuff and he will get that command back.  He has three really good pitches he can throw for strikes and he knows how to pitch, so hopefully in his next outing he will be pitching a little better.  Right now we are just trying to preach to him to get ahead and trust his stuff.  That's the key, to get ahead and then use your stuff to pitch to his strengths and the hitter's weaknesses.  If you don't get ahead it is tough to locate some pitches after that."
On Danny Salazar: "He has looked okay.  Again, he is one of those guys who had a lot of days off coming into the season.  He has only made two starts and is trying to get that feel back.  He has a great fastball, but we need to get him to trust it more and let him know how really good it is and utilize it better.  It is going to play up well as far as a strikeout pitch goes, it's just we need to work on his secondary pitches to really setup his fastball and to become a swing and miss pitch.  Right now I think the hitters are comfortable in there just looking fastball and looking to make contact."

On Joe Gardner: "There is no doubt that he has a big league sinker.  We are just trying to work with him on his secondary pitches and just do the little things holding runners on and stuff like that to just tighten up his game that way.  He is 100% healthy no doubt and has been very aggressive."
On Marty Popham: "I think it is a little tough for him when he comes in out of the pen as it is a different routine for him.  But he is a guy who can make pitches and has a great changeup and good fastball that he can locate down in the zone.  We are just working on a breaking ball for him to mix in with his changeup.  I think he is going to have success."
On coaching: "I love it.  I feel like I am out there throwing every pitch now instead of worrying about my day and my routine and when I am pitching again.  I am really getting a lot of satisfaction out of it.  I get upset when they walk a guy like I did when I pitched.  Not that pitching was boring when I was doing it, but this is a lot more exciting every night for me."
On how he came to sign with the Indians: "No, [the Indians did not really know me].  I always knew when I was playing that I would make a better coach someday than as a player.  I wanted to play long enough to where I got enough experience to where I could be a good coach, and I felt like I had that accomplished after last year.  My body was starting to wear down a little bit so I talked to my agent and we made up a resume and sent it out.  My agent has a good relationship with the Indians, and I came out to Instructs for a week long interview and ended up getting the job.  I was very excited about that."
On playing in Korea and Taiwan the last few years: "I thought it was good, and I had a great time doing it learning about all of the different cultures.  I think what I really took from it was getting to really feel what a guy from Venezuela or Taiwan does and how tough it really is with the communication barrier to play in the United States.  Hopefully that will help me be a better coach because of that."
On the pitching coach who had the greatest influence on him: "I had a lot of good pitching coaches [over the years], but one who always stuck out in my mind was Chuck Hernandez who was the Indians bullpen coach last year.  I had him for a few years with Tampa Bay.  I felt like I took a lot from Chuck, and have continued to use that even after A-ball when he was no longer my pitching coach."
Ups And Downs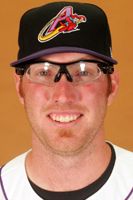 It is still a rollercoaster ride every night when Double-A Akron right-handed starting pitcher Connor Graham takes the mound.  He has good stuff, but the command and control is still very much lacking as in three starts covering 14.0 innings he has allowed 13 walks.  Overall he is 0-2 with a 7.07 ERA and when he does find the strike zone hitters are hitting at a good .333 clip off him.  In his start last Thursday he was all over the place, and even opened the game throwing nine consecutive balls.  You can't help but love his size (6'6" 235 lbs) and the hard stuff he throws, but until he can consistently command his fastball in the zone he is going to be a long shot to ever get a big league opportunity.  Thankfully it is still very early in the season, and sometimes just one adjustment is all that is needed to make everything click.
On the flip side, Double-A Akron right-handed starting pitcher Zach Putnam has been very dominating in the early going where
in three starts he is 2-0 with a 1.20 ERA.  In 15.0 innings he has allowed 11 hits, 1 walk, has 10 strikeouts, and has held opposing hitters to a .193 BAA.  He has been a strike throwing machine in the early going and just been pounding the zone, which is best demonstrated by the efficiency of his last start where he went six innings and threw 52 of his 70 pitches for strikes (74%).  With his impressive performance in the early going it looks like he has carried his exceptional spring training showing with the big league team right into the start of the season at Double-A.  With right-hander Josh Judy still on the mend from an elbow issue, Putnam may now have leapfrogged him as the first high level pitching prospect the Indians turn to potentially very soon to fill a need in the big league bullpen.  The Indians believe he is very close to being big league ready, and it now appears that barring an injury setback or a sudden change in his performance that he will see time at some point this year in Cleveland.
Toregas Accepts Assignment
Things were in limbo for Double-A Akron catcher Wyatt Toregas at the end of spring training as he did not make the big league roster, but even though he had an option remaining he was removed from the 40-man roster to make room for one of three non-
roster invites the Indians added to the 25-man roster.  When he was designated for assignment at the end of spring training it looked like he would either be picked up off waivers or be traded by the Indians.  But when neither occurred, he was still property of the organization and needed somewhere to go.  With Carlos Santana in Triple-A Columbus playing everyday at catcher, the Indians approached him about going to Double-A Akron so he could continue to be a major league option and also get everyday at bats in order to remain ready.  Toregas accepted the assignment to Akron knowing it was the best chance to keep himself relevant as a player and keep his big league dream alive.
In nine games Toregas is hitting .188 with 0 HR, 3 RBI, and a .500 OPS.  He is off to a slow start offensively, but then again who isn't in the Akron lineup at the moment.  Hitting has never been his strong suit as he has always been highly regarded as a defensive catcher and the respect he gets from his pitchers.  He is also a first time dad as he and his wife just gave birth to their first child a few months ago.  With the added responsibility of having to support his new child, Toregas has handled the demotion well, and he will likely be the first catcher called upon before the middle of June if a need arises at the big league level.
Infirmary Report
Here is a quick update in regard to all of the injuries in the Indians system:
Right-hander pitcher Jason Knapp's rehab is going well.  He is out to 105 feet in his throwing program and is on track with his progression and on schedule for his expected return later this season.  There is no estimated time for when he will be back as the Indians are being overly cautious with him to be certain in every way possible to avoid any setbacks.  They will see where the throwing program takes him, but he could be back sometime in June or July pitching in games somewhere.

Left-hander Jeremy Sowers is still easing his way back into action.  He was expected to pitch already, but he has not pitched yet as the Indians are just making sure he is ready to go.  He threw a bullpen session last weekend and felt good, then threw a simulated game on Tuesday since he has not faced hitters in awhile. Right now the Indians are saying that he could return to regular game action some time this coming week.  He is expected to initially pitch out of the bullpen, but his role from there will be determined at a later date.
Left-handed pitcher Eric Berger is very close to a return from the intercostal strain which has sidelined him since the start of the season.  The Indians expect him to be back in the starting rotation sometime in the next five to ten days.
Right-hander Alexander Perez has been shut down briefly from throwing as the Indians try to reassess where he is at in his recovery from right elbow tendonitis.  More should be known on how he is doing in the next few days.
Outfielder/first baseman Jordan Brown is close to a return from his knee injury he suffered in the early parts of spring training.  He is currently playing games in extended spring training and should be activated at Triple-A Columbus within the next five to

ten days.
Right-hander pitcher Danny Salazar had his start skipped earlier this week as in his last outing he tweaked something and did not feel great, so the Indians took the safe route and skipped the one start.  He is up to start the Saturday game, but it is up in the air if he will make that start or not.
Outfielder/first baseman Jason Smit is recovering well from the quad injury which sidelined him and is expected back in action in about a week.
Right-handed pitcher Josh Judy is still rehabbing from his right elbow injury he came down with late in spring training.  There is still no ETA on when he will return, but he is supposedly very close.
Right-handed pitcher Bryan Price came down with a right shoulder injury earlier this week and is currently just day to day while the Indians assess him and await some additional information.
Affiliate Notebook
Columbus Notes (9-6, T-1st place, 0.0 GU): Right-handed starter Yohan Pino has looked very good in the early going this season.  Aside from one hiccup of an inning last night against Toledo where he allowed four runs, in three starts covering 18.0 innings he has allowed six total runs and has a healthy 3.00 ERA, .229 BBA, and 18:4 strikeout-to-walk ratio.  His best start of the season was last Saturday when he went seven shutout innings and upstaged Reds high profile pitcher Arnoldis Chaprman. While Chapman was throwing 102 MPH heat, Pino went right after guys with his 89-90 MPH fastball and did a great job keeping hitters off balance. … First baseman Wes Hodges sat out his first game of the season last Sunday, which came at a good time after he fouled a ball off his knee on Saturday.  So far this season in 14 games he is hitting .308 with 1 HR, 9 RBI, and an .879 OPS. … On Monday outfielder Michael Brantley was optioned from Cleveland to Columbus, and to make room on the roster for him outfielder Brian Horwitz was released.  In two games with Columbus, Brantley is 2-for-9 with an RBI. … Outfielder Jose Constanza saw hit modest 10-game hitting streak come to an end last night, but in 12 games he is still off to a blistering start as he is hitting .421 with 1 HR, 6 RBI, and a 1.134 OPS. … Right-hander Hector Rondon is off to a very slow start this season, and on Tuesday was smoked for seven runs on nine hits in 3.2 innings of work.  In three starts he is 0-1 with a 10.66 ERA.  Most disturbing are the 24 hits and 6 home runs he has allowed in just 12.2 innings.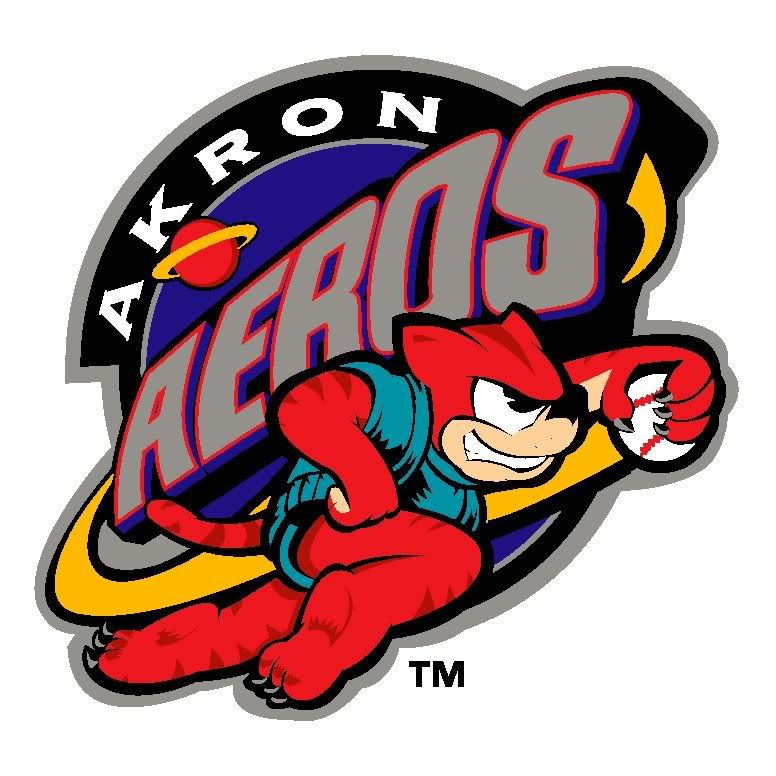 Akron Notes (6-9, 4th place, 5.5 GB): Third baseman Jared Goedert and middle infielder Josh Rodriguez have been seeing some time out in the outfield.  Some of this is due to need as a stomach virus has forced several Akron players to the bench for a few days, but most of this is to create some versatility and value for both players.  Rodriguez played some outfield in the offseason in the Arizona Fall League, while this is Goedert's first attempt at it.  Goedert is hitting .297 with 1 HR, 9 RBI and a .721 OPS while Rodriguez is hitting .227 with 0 HR, 3 RBI and a .638 OPS. … With right-handed reliever Bryan Price going on the disabled list earlier in the week, right-hander Justin Germano was activated and called up from extended spring training.  Germano is just a stop gap until lefty Eric Berger returns. … Outfielder Nick Weglarz is off to a much better start this April than last April as in 11 games he is hitting .282 with 3 HR, 7 RBI, and a 1.006 OPS. … Third baseman Lonnie Chisenhall is off to a solid start for Akron as in 13 games he is hitting .327 with 0 HR, 4 RBI and has an .811 OPS, plus he has walked and struck out seven times each. … First baseman Beau Mills really needs to get it going as in 12 games he is hitting .149 with 1 HR, 5 RBI and a .471 OPS.  He has just two hits in his last 32 at bats.
Kinston Notes (5-9, 3rd place, 6.0 GB): Kinston had their biggest inning of the season in the 4th inning on Tuesday, scoring a season-high four runs on four hits and sending a season-high 10 batters to the plate in the inning.  Two runs scored on a Kyle Bellows two-RBI single, and the other two scored on bases loaded walks to Karexon Sanchez and Donnie Webb. … The K-Tribe snapped a six-game losing slide with Tuesday's shutout victory over Wilmington.  During the streak, Kinston was held to just 13 combined runs and made 11 errors.  Only 17 of the 26 runs Indians pitching allowed were earned, and the starting pitching only allowed nine earned runs. … Going into Thursday night's game action, K-Tribe pitchers lead the league with a 2.32 ERA and are second in the league with a .229 opposing batting average. … On Sunday outfielder Jordan Henry was placed on the seven-day disabled list and utility player Adam Davis was recalled from extended spring training to take his place on the roster. … Right-hander Santo Frias was also placed on the disabled list on Wednesday, and right-hander Brett Brach was summoned from extended spring training to fill his spot in the bullpen. … Left-hander Nick Hagadone still has not allowed an earned run in his three starts (he has allowed one unearned run).  He has thrown 13.0 innings and allowed 8 hits, 6 walks and has 15 strikeouts.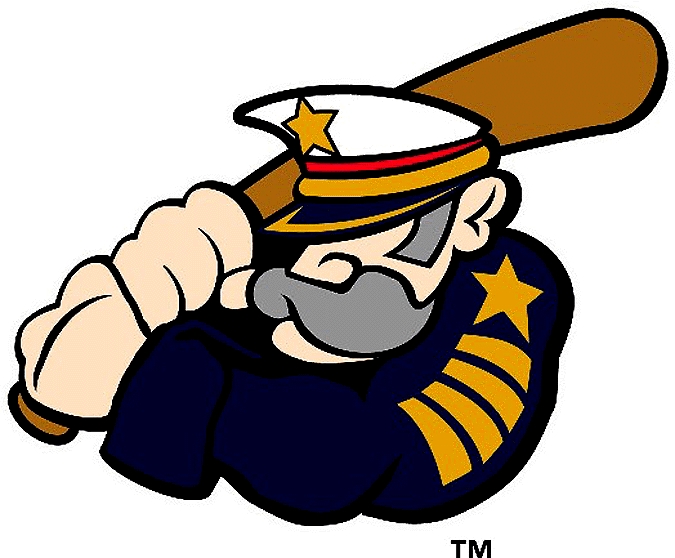 Lake County Notes (12-3, 1st place, 2.0 GU): Third baseman Jeremie Tice's modest 10-game hitting streak came to an end on Wednesday night.  In 12 games he is hitting .408 with 0 HR, 11 RBI and has a .957 OPS. … Outfielder Bo Greenwell's 9-game hitting streak and 23-game on-base streak which dated back to last season came to an end on Thursday night. … Shortstop Kyle Smith is off to a solid start.  The fundamentally sound and heady ballplayer is hitting .304 with 1 HR, 3 RBI and a .788 OPS in 14 games. … The two high profile Latin players on the roster outfielder Delvi Cid and second baseman Argenis Martinez are off to very slow starts.  Cid is hitting .228 with 0 HR, 4 RBI, 7 stolen bases and a .487 OPS while Martinez is hitting .200 with 0 HR, 4 RBI, 5 stolen bases and a .533 OPS. … Right-hander Joe Gardner has been very good so far in his three starts as he is 1-0 with a 3.86 ERA.  His one bad inning and really bad pitch was in his last start earlier in the week when he allowed a grand slam home run.  In 14.0 innings he has allowed just 7 hits, walked 7, and piled up 26 strikeouts.  He also sports a ridiculous 15.00 GO/AO. … Lefties Chris Jones and Francisco Jimenez have been superb out of the bullpen and making spot starts.  Jones is 1-1 with a 2.08 ERA (13.0 IP, 8 H, 1 BB, 14 K) in four games, and Jimenez is 4-0 with a 1.54 ERA (11.2 IP, 7 H, 1 BB, 9 K) in four games.
Greenwell photo courtesy of Lianna Holub
Follow Tony and the Indians Prospect Insider on Twitter @tlastoria.  His new book the 2010 Cleveland Indians Top 100 Prospects & More is also available for purchase on Amazon.com or his site.