Minor Happenings: Donald Could Join Indians Very Soon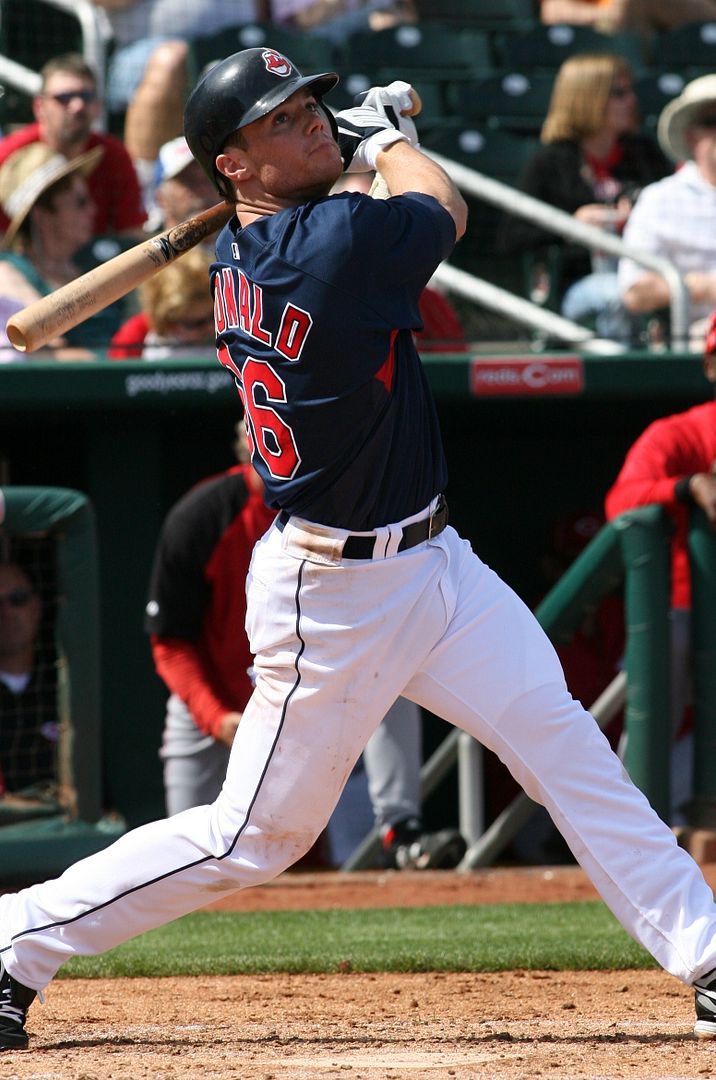 "Minor Happenings" is a weekly column which covers the important developments and news in the Indians farm system. While most of the information in this report is from my own research and through interviews I have conducted with organizational personnel, some information in this report is collected and summarized from the various news outlets that cover each team.
I will be in Akron tonight (Friday) to finally get my first look at the team.  They, like the parent club, have been on the road for a majority of the first three weeks of the season, but they kick off their second home stand this weekend.  Be on the lookout for lots of Akron player articles in the coming weeks.  Next week I head to Myrtle Beach for a week to get my first look at High-A Kinston.
In case you missed them, this week I posted player articles on Joe Gardner and his smoking start, this being Scott Lewis' last chance, and I updated and re-posted my article on extended spring training.
SportsTime Ohio's weekly TV program "Indians Minor League Magazine" kicked back up this week.  The show is a half hour and airs every Tuesday evening from 6:00-6:30 PM EST, though is re-aired several times a week.  I am doing the writeups and recommendations for them for their "Diamond In the Rough" feature, which you can see along with the entire show in the video I posted to my site.
Onto the Happenings….
Indians Minor League Player of the Week
(for games from April 22 through April 28)
Jason Donald (Shortstop/Second Baseman – Columbus)
.440 (11-25), 4 R, 1 2B, 0 3B, 1 HR, 7 RBI, 5 BB, 3 K, 2 SB
Triple-A Columbus middle infielder Jason Donald is off to a very good start this season as in 21 games he is hitting .333 with 2 HR, 13 RBI, has 6 stolen bases and a .938 OPS.  He has really done it all so far, be it defensively by rotating between second

base and shortstop and playing solid to above average defense at both positions, or offensively where he is running the bases well, making consistent contact and hitting the ball with authority, and getting on base at a great clip.  At the moment he ranks 11th in the International League in hitting, 2nd in runs (16), 2nd in hits (27), 10th in on-base percentage (.432), 15th in OPS, 10th in stolen bases, 14th in RBI, and 2nd in doubles (8).
Donald's hot start pales in comparison to the start he got off to last year at Triple-A Lehigh Valley in the Phillies organization and also with Columbus when he was traded to the Indians at the end of July for Cliff Lee.  He battled a left knee injury and later a back injury when he was with Columbus, and it showed in his performance as he hit just .236 with 1 HR, 16 RBI, and .629 OPS in 51 games last year at Lehigh Valley, and then hit just .257 with 1 HR, 1 RBI and a .750 OPS in 10 games for Columbus before his season ended prematurely in mid-August because of his back injury.
Donald looks to be back to being the prospect he was after the 2008 season where he ignited his prospect stock by hitting .307 with 14 HR, 54 RBI and a .888 OPS in 92 games for Double-A Reading, and then after that season had a sensational performance in the Arizona Fall League hitting .407 with 5 HR, 17 RBI and a 1.233 OPS in 25 games.  He is a player who at the time of the Cliff Lee trade looked bad because of his sub par performance due to injury, but he may finally be showing the true player he is capable of being and that he had more value than originally thought when the Indians acquired him.
With second base wide open in Cleveland, Donald is very much the favorite to become the everyday starter at that position by the end of the season.  With Luis Valbuena struggling in Cleveland and Donald shining in Columbus, it is only a matter of time before the Indians turn to Donald to see if he can help provide a spark to the team and struggling offense.  Valbuena would either go down to Columbus where he would continue to play second base everyday and play some shortstop and third base, or he could stick in Cleveland as the utility player, a role many think he will ultimately move into in the near future once Donald settles in with the Indians.  Valbuena would be able to platoon initially with Donald to help Donald's initial transition to his first big league exposure and Valbuena would also be able to play third base and shortstop.  If this were to happen then infielder Mark Grudzielanek would be released.
Honorable Mentions:
Wes Hodges (1B – COL): .346 (9-26), 2 R, 2 2B, 0 3B, 0 HR, 5 RBI, 2 BB, 6 K
Brian Bixler (INF – COL): .333 (7-21), 5 R, 0 2B, 0 3B, 2 HR, 4 RBI, 3 BB, 5 K
Josh Tomlin (RHP – COL): 2-0, 2 G, 1.13 ERA, 8.0 IP, 4 H, 1 ER, 1 BB, 7 K
Lonnie Chisenhall (3B – AKR): .370 (10-27), 3 R, 1 2B, 0 3B, 0 HR, 2 RBI, 1 BB, 4 K
Karexon Sanchez (INF – KIN): .333 (8-24), 2 R, 1 2B, 1 3B, 1 HR, 5 RBI, 1 BB, 6 K
Jason Kipnis (2B – KIN): .435 (10-23), 6 R, 2 2B, 1 3B, 1 HR, 3 RBI, 4 BB, 4 K
Nate Recknagel (1B – KIN): .333 (8-24), 7 R, 1 2B, 0 3b, 2 HR, 4 RBI, 4 BB, 8 K
T.J. House (LHP – KIN): 0-0, 2 G, 1.00 ERA, 9.0 IP, 6 H, 1 ER, 4 BB, 11 K
Previous Winners:
04/15 to 04/21: Bo Greenwell (OF – Lake County)
04/08 to 04/14: Carlos Santana (C – Columbus)
Director's Cuts
Indians' Farm Director Ross Atkins shared some thoughts this week on three Triple-A Columbus Clippers who could be on the move to Cleveland soon:
On Hector Ambriz: "He has been great.  He had a small hiccup in spring training where he had some elbow soreness and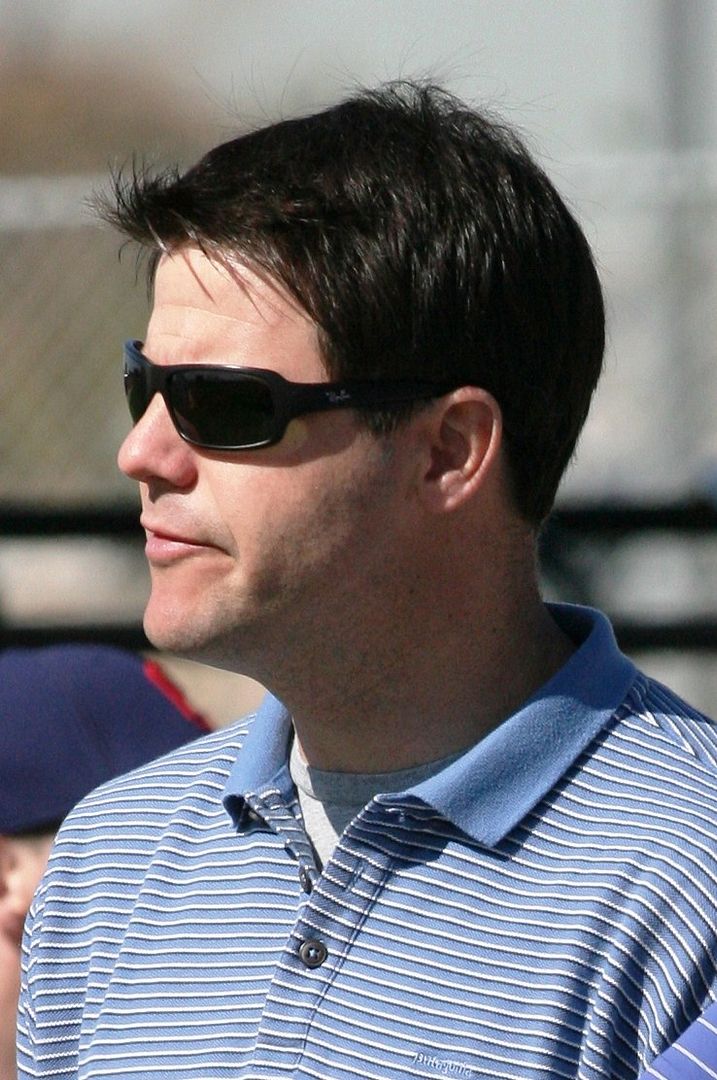 tightness.  This has essentially been his spring training and he has been unhittable.  I think the subjective comments are his pitches and stuff are as good as anyone we have there in Triple-A.  He is striking guys out and touching mid 90s along with an above average slider.  He has really been more than impressive so far.  His rehab assignment will come to an end [soon] and we will have to make a decision."
On Carlos Carrasco: "He has performed well.  He is flashing an above mid-90s fastball.  He is showing more fastball than what we have seen in the past as he has been up to 97 MPH and is striking guys out as well.  I think there is still development left for Carlos.  As with any player the consistency and the transition to the major leagues is more difficult than it is for a young hitter.  That development is finding ways to not only to continue to find a way to refine your pitches and the way you attack hitters, but how you refine the way you attack a game.  How is your focus, are you your best for 105 pitches every five days, and are you preparing for each of those pitches to be able to give your best effort against an AL Central lineup?  It is a great challenge.  We are going to find out how he handles that.  He has certainly made strides and is maturing as a starting pitching prospect."
On Jason Donald: "He was injured when we had him at the end of last year.  He was coming off a knee injury and then injured his back, so we never saw him at 100% and now we are.  He is performing on both sides of the field and running the bases well.  He is stealing bases, he is going first to third easily, he is scoring from first, he is driving the ball out of the ballpark, he is hitting for average, getting on base, and playing solid defense at second and short.  So he is certainly a middle infield prospect and making himself an everyday middle infield player with a chance to impact a major league team here real soon."
On The Move?
In addition to Jason Donald, there could be some other players at Triple-A Columbus who may be on the move very soon.
First off, right-hander Hector Ambriz is the first player likely heading for a callup to Cleveland as he is currently on a 30-day

rehab assignment which started on April 8th and will expire on May 7th.  With that in mind, the Indians need to make a decision on him over the course of the next week as once his rehab assignment ends, per Rule 5 Draft rules, he must either be activated on the 25-man big league roster or offered back to the Arizona Diamondbacks.  As many will recall the Indians picked him up in the Major League phase of the Rule 5 Draft this past December, and after battling some arm soreness in spring training is looking like he is 100% and ready to get a crack at the Indians big league bullpen.  In seven appearances with Columbus he is 0-0 with a 1.13 ERA, and in 8.0 innings has allowed 9 hits, 1 walk, and has 15 strikeouts.  The Indians have every intention of keeping him, so it is just a matter of whether they call him up to Cleveland next week or they complete a trade to obtain his full rights so they can option him to the minors instead.
Right-handed starting pitcher Carlos Carrasco is about ready for a big league callup, so if an injury occurs or performance issues affect the Cleveland starting rotation he will be called up right away.  The problem for him is that Fausto Carmona, Jake Westbrook, Dave Huff and Mitch Talbot are all for the most part pitching well, and Justin Masterson is getting an extended look in the rotation.  The only chance at the moment for Carrasco to get to Cleveland anytime soon would appear to be an injury, though you have to wonder if Masterson's issues with getting lefties out and his inconsistency from start to start will eventually

wear on the Indians to where they make the move (finally) to put him back into a setup role in the bullpen and then call up Carrasco.  At the moment in five starts Carrasco is 2-1 with a 3.49 ERA and in 28.1 innings has allowed 29 hits, 14 walks, and has struck out 25 batters.
Outfielder and first baseman Jordan Brown was just activated from the disabled list on Thursday and played his first game of the season on Thursday night going 1-for-4.  If he proves to be 100% and he shakes the rust off his bat and gets back to his 2009 form at the plate right away, Brown could be in Cleveland very soon.  The Indians are wondering if Matt LaPorta is still playing hurt, which would help explain his precipitous decline in his power this spring, and they may consider shutting him down to make sure he gets himself back to full health.  If this happens, it could finally be the open door that Brown has needed to get a chance in Cleveland, and he could also add a much needed boost to a struggling offense in Cleveland.  The Indians could always opt to go with outfielder Trevor Crowe as their first option to replace LaPorta since Austin Kearns has assumed everyday left field duties and Crowe is more suited as a fourth outfielder, but with the offense struggling and Brown's bat available, it may be too hard to pass him up this time.  Michael Brantley would also be in the mix too.  The knee injury he suffered in spring training is really unfortunate as had he been healthy he may have already gotten the call to Cleveland, but time will tell and barring another injury setback for him he should still see time in Cleveland at some point this year.
Coach's Corner: Chris Tremie
Former Low-A Lake County and High-A Kinston manager Chris Tremie is enjoying his new role this year where he is splitting duties as the rookie level Arizona League Indians manager and also as the organization's catching coordinator for the minor leagues.  Rookie ball doesn't kick up until late-June, so currently Tremie is visiting all the catchers in the system to see how they are doing and also to assist with their continued development.  I recently spoke with him at Lake County while he visited there, and this is what he had to say about some of the catchers in the system and what they are working on this year: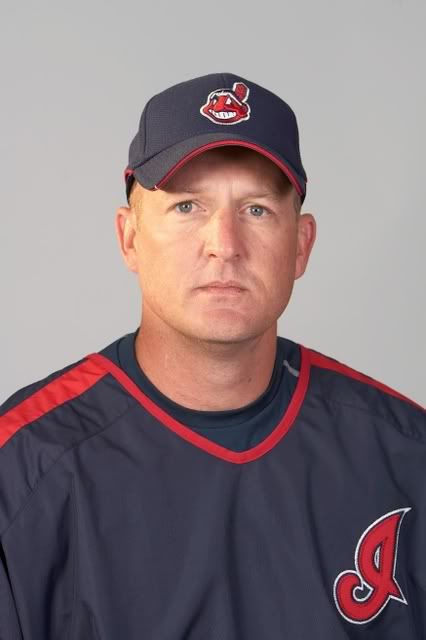 On Carlos Santana: "The English is something he is working on.  He is also refining his catching skills as well and he is doing a good job.  He has a good strong arm, so he is just refining his release and getting rid of the ball quicker and continuing to work on it.  He is playing well, and it is just a matter of refining his [catching] skills."
On Roberto Perez: "In the few games I have seen him play he has really done a nice job behind the plate.  He had a good spring training and we look for him to continue to play, learn and do what he is doing and continuing to get better as he goes.  He's doing a pretty good job all around as a catcher.  He blocks the ball well, he receives it well, he does a good job with pitchers calling a game, and is throwing extremely well, so he is doing a nice job all around behind the plate."
On Chun Chen: "He is doing well.  He is throwing the ball better, getting rid of it quicker with more consistently, and he receives the ball well and is a good blocker.  [He is a converted third baseman] so he just needs playing time to continue to grow.  He is on the right track and has done a good job.  He just needs experience behind the plate.  It is not one skill [he needs to hone in on], it is just repetitions behind the plate and with his throwing making sure he is consistent with what he is doing."
On Doug Pickens: "He can also play first base and swings the bat well, and had a good second half in Kinston last year offensively.  He does a nice job behind the plate receiving the ball and working with pitchers.  He does a nice job and he is in a position now where he is getting a chance to play regularly behind the plate, first base and DH a little bit.  So he gets to do multiple things which is good for him."
On Alex Monsalve: "The main thing I see out of him is athletic ability.  He is a good athlete behind the plate.  He has arm strength and he has some tools to work with back there.  He is at the beginning stages of catching so he is just working his way up.  There is a lot of ability there and we just have to give him time to settle into the catching position and see where we go from there.  He is a young kid who is 18 years old, is athletic, has arm strength, and is strong.  We think he is going to have the ability to hit with some power.  His biggest strength is his overall natural ability right now and as he plays more I am sure that we will have other things we really like.  Right now it is just the overall package which is pretty nice and that we are pretty excited about."
On Dwight Childs: "He had a good spring behind the plate.  Even though he is thin in stature, he blocks the ball well, moves well, receives well, and throws really well.  So defensively he has some tools and is a pretty good catcher."
Rondon's New Slider
While the Triple-A Columbus team is in first place and the offense is lighting up the scoreboard, not everything is all warm and fuzzy these days in Columbus.  In particular highly touted right-handed starting pitcher Hector Rondon has really struggled in the

early going this season where in four starts he is 0-2 with a 8.66 ERA.  In 17.2 innings he has allowed 35 baserunners (27 hits, 7 walks, 1 hit batter) and an eye popping seven home runs.  These are not the kind of numbers expected after Rondon went 11-10 with a 3.38 ERA last year in 27 combined appearances (146.1 IP) between Double-A Akron and Columbus and allowed just 11 home runs all year.
Having pitched for half a season in Triple-A last year Rondon is really not going through an adjustment process to the league.  His problems in the early going are mostly centered around a lack of fastball command and the development of a new slider which have hurt him.  His fastball has always been his bread and butter pitch, but his inability to locate it consistently has really hurt him considerably as the hitters have not missed his mistakes.
But the thing that may really be affecting Rondon's performance in the early going is a new slider he is working on.  The slider has been tweaked where it is now more of a slurve as the Indians have worked to take some velocity off it to have more separation between it and his fastball.  It has the velocity of a curveball in that it sits in the upper 70s, but has the depth and break of a slider.  He has been throwing the new slider a lot in games in order to develop a better feel for it, and so while he is adjusting to the new pitch there obviously are some growing pains and inconsistencies that come with it, and we just may be seeing that in the early going.
Rondon's last start on Sunday was encouraging as he went five innings and allowed two earned runs on three hits, two walks and had six strikeouts.  His command of the zone was much better, and more importantly his slurvy breaking ball showed improvement.  Of course, all of this could just be an overreaction to a small sample size as he still has another 24 or so starts to make this year.  Plus it could be "just baseball" as one team (Indianapolis) has been the culprit in both bad starts where he is 0-1 with a 18.90 ERA against them (6.2 IP, 19 H, 5 HR, 3 BB, 6 K), whereas in his other two starts against other teams he is 0-1 with a 2.45 ERA (11 IP, 8 H, 2 HR, 4 BB, 11 K).   Still, the question now will be if the breaking ball continues to improve and he becomes consistent with the command of it along with his fastball, and he will get a chance to prove that in his next start tonight.
Development Is White's Focus
High-A Kinston right-handed starting pitcher Alex White is quickly learning about the ups and downs of the professional game as well as managing his pitch count.  At North Carolina he would often be allowed to go 100 pitches in a game and sometimes 110-120 which let him easily pitch into the 7th or 8th inning most times out, but in the minor leagues it is a whole different ball game as the Indians keep their starters at the Single-A level to a strict 75 to 85 pitch count.  Because of this, he has often

exhausted his pitch count by the end of the fourth or fifth inning, and often doesn't factor into the decision in the games he pitches.
To date, in four starts White is 1-2 with a 3.86 ERA and in 18.2 innings has allowed 18 hits, 11 walks and has 20 strikeouts.  The walk total is kind of high and shows how he has been inconsistent with his command which has led to a lot of high pitch count, high effort innings.  He is learning a hard lesson on the importance of location and being efficient with his pitches at the professional level, and ultimately will be better for it as if he just went out and blew people away to start his career it may not be as effective in getting through the importance of this area of development.
White has mostly thrown the ball well and has lived up to his scouting report in that he has been aggressive and constantly goes right after hitters.  Like Rondon, you also have to take his actual performance and stat line with a grain of salt as he is really working on developing his slider, which is his third best pitch in his arsenal.  Being forced to use his third best pitch more than he is used to can have a significant affect on his actual numbers, but from a development standpoint it is important he continue to develop and refine that slider into the potential plus offering the Indians think it will become.  He had lost the feel for the pitch in college, so the focus is really on getting that feel back for him and give him three plus pitches in his arsenal to be the dominating starting pitching prospect he was expected to be as a 1st round pick.
There was some talk that White may not be in Kinston for long, but I have a hard time seeing him not in Kinston until at least the Carolina League All Star break at the end of June before potentially moving him up to Double-A Akron.  So he should get at least another 8-10 starts for Kinston and see how he fares in the development of his pitches, command and location.
No Second Thoughts
So far so good in the transition from the outfield to second base for High-A Kinston infielder Jason Kipnis.  So far this season in 18 games for Kinston he is hitting .343 with 2 HR, 8 RBI and has a .937 OPS.  He has surprising power for a player who is only

5'10" 175-pounds, and he has a keen eye at the plate.  His polished approach has shown itself in the early part of the season so far, and his recent adjustment with his swing to shorten it and work on hitting the ball up the middle has paid off and allowing him to have more success at the plate.
But the bat has never been a question for Kipnis as it was always where he would fit from a position standpoint on the diamond.  In the offseason the Indians started the process of a baseball makeover for him as they converted him from the outfield to second base in the Fall Instructional League, and after he impressed with his performance and the way he really took hold of the new position in Instructional League it was full steam ahead this season with the move to second base.
By converting Kipnis from an outfielder to a second baseman, his bat becomes much more special at his new position of second base whereas in the outfield it becomes average at best.  He has made a few mistakes in the field so far this season such as some positioning on certain pitches or with relay throws from the outfield, though this is to be expected as he learns the nuances of the position and his confidence and knowledge grows.  Since the start of Instructional League last fall he has worked out almost daily on his technique and defense at second base by taking part in drills and instruction.  The way he has settled into the position has impressed even the Indians as he is much further along with his development at second base at the moment than they ever thought he would be at this point.
With the depth at the position above Kipnis and him needing to really hone in and focus on his defense, he could spend the entire season at Kinston, or possibly be an August callup to Double-A Akron much like third baseman Lonnie Chisenhall was last year.
Random Clippings
Triple-A Columbus right-handed pitcher Jeanmar Gomez is off to a slow start as in four starts he is 1-2 with a 5.57 ERA and in
21.0 innings has allowed 25 hits, 12 walks, and has 16 strikeouts.  Of all the pitchers in the Columbus starting rotation he is the most inexperienced as he is pitching above Double-A for the first time in his career, and it is showing.  The Indians understand that there will be a hiccup with his performance at the outset in his first exposure to the Triple-A level, but they expect him to show some development and improved performance over the course of the season.  At the moment his problem has been his inconsistent command and not attacking hitters, so as he gets more confidence and attacks the strike zone more consistently his performance will hopefully improve.
Columbus right-handed pitcher Yohan Pino is pitching himself into the big league mix.  While he is not on the 40-man roster, he is certainly in the discussion should the Indians need a starting pitcher after Carlos Carrasco is summoned.  After an impressive big league spring training where he opened up some eyes he is off to a solid start this year for Columbus

where in four starts he is 3-0 with a 3.47 ERA and in 23.1 innings has allowed 22 hits, 6 walks, and has 25 strikeouts.  He has been the Clippers most consistent starting pitcher to date and is making the most of an opportunity to put himself into the big league pitching discussion all year.
Utility player Brian Bixler has been a man of many positions.  In 17 games he has started eight games at third base, five games at shortstop, two games at second base, and two games in the outfield.  The Indians picked him up from the Pirates in the offseason with the idea of him filling a utility need at the Triple-A level and potentially at the big league level this year.  In those 17 games played he is hitting a solid .293 with 2 HR, 8 RBI, 2 stolen bases, and has an .839 OPS.
Infirmary Report
Here is a quick update of some injuries in the system.  Last week Jordan Brown and Alexander Perez were both in this listing, but as noted they were activated this week (Thursday):
Triple-A Columbus left-hander Scott Lewis found himself back on the disabled list on Wednesday with left elbow soreness.  It is

still too early to determine how long he may be out, but in the meantime left-hander Jeremy Sowers was added to the Columbus roster in his place.
High-A Kinston outfielder Jordan Henry is still working his way through an injured left index finger.  There is no estimated time of when he will return.  Utility player Adam Davis was added to the roster while Henry is out.
High-A Kinston outfielder Donnie Webb is temporarily sidelined with a tweaked hamstring that he has been battling since he initially hurt it in spring training.  He has not been added to the disabled list, and is expected to be back in the lineup sometime this weekend.
High-A Kinston right-handed reliever Santo Frias is on the disabled list with an elbow issue, which is not a good sign.  He is out indefinitely.  Right-hander Brett Brach was called up from extended spring training and replaced Frias on the active roster.
Former Player Update
In the offseason, the Indians lost three players from their player development system in left-handed pitcher Chuck Lofgren (Major League Rule 5 Draft), left-handed pitcher Matt Meyer (Triple-A Rule 5 Draft), and third baseman Jesus Brito (Brian Bixler
trade).  Here is a quick update on how they are doing just skimming over the box scores and stat lines:
Lofgren has made four starts for Triple-A Nashville and is 3-1 with a 4.71 ERA.  In 21.0 innings he has allowed 20 hits, 8 walks, and has 12 strikeouts.  So far it looks like he has continued his solid though not spectacular play he had at Triple-A Columbus this year, and he could factor in at some point this year into the Milwaukee Brewers big league pitching staff.
Meyer has made seven appearances for Double-A Springfield (St. Louis Cardinals) and is 0-1 with a 4.91 ERA.  In 3.2 innings he has allowed 7 hits, 6 walks, and has 2 strikeouts.  Just looking at his numbers with 13 base-runners in 3.2 innings, it appears he is still struggling with his command and walking too many guys.  It's a shame as he is more talented than his numbers indicate, but he just can't effectively control his pitches.  He may be nearing the end of the road with his minor league career as the Cardinals may not stick with him much longer if his performance does not improve.
Brito has played in 19 games for Low-A West Virginia and is hitting .250 with 1 HR, 8 RBI, and a .709 OPS.  He had a very interesting year last year for the Indians at the short-season levels with 32 extra base hits in 60 games, but only has four extra base hits in 19 games so far this season.
Affiliate Notebook
Columbus Notes (14-8, 1st place, 1.0 GU): With Scott Lewis out injured, right-hander Josh Tomlin will slide into the starting rotation at least in the short term.  Newly rostered Jeremy Sowers will pitch primarily out of the bullpen for the time being. … To make room on the roster for the recently activated Jordan Brown, the Clippers removed catcher Damaso Espino from the roster and assigned him to Mahoning Valley (paper move).  Espino is still with the team, just not active.  With Espino no longer on the roster, Chris Gimenez will now serve as the backup catcher in the short term. … Outfielder Trevor Crowe is hitting .286 with 1 HR, 7 RBI, 5 stolen bases, and a .668 OPS in 19 games.  He was involved in an interesting play a few games ago where he tried to score from second base on a wild pitch, a la Kenny Lofton in the 1995 ALCS.  He was called out on a close play at the plate and after he argued the call was thrown out of the game. … Infielder Brian Buscher missed a few games this past week because of a sore lower back.  In 15 games he is hitting .235 with 2 HR, 8 RBI, and a .731 OPS. … Outfielder Jose Constanza's .373 batting average (19-51) is ranked 5th in the International League. … Catcher Carlos Santana and outfielder Shelley Duncan are tied for second in the league with 19 RBI, and Santana's 5 HR ranks him 3rd in the league and his .453 on-base% is 4th in the league. … Eight of right-handed reliever Saul Rivera's nine appearances have been scoreless while seven have been hitless (10.0 IP, 3 H, 1 ER, 3 K) and his .100 opponent average (3-30) is second lowest among relievers in the league.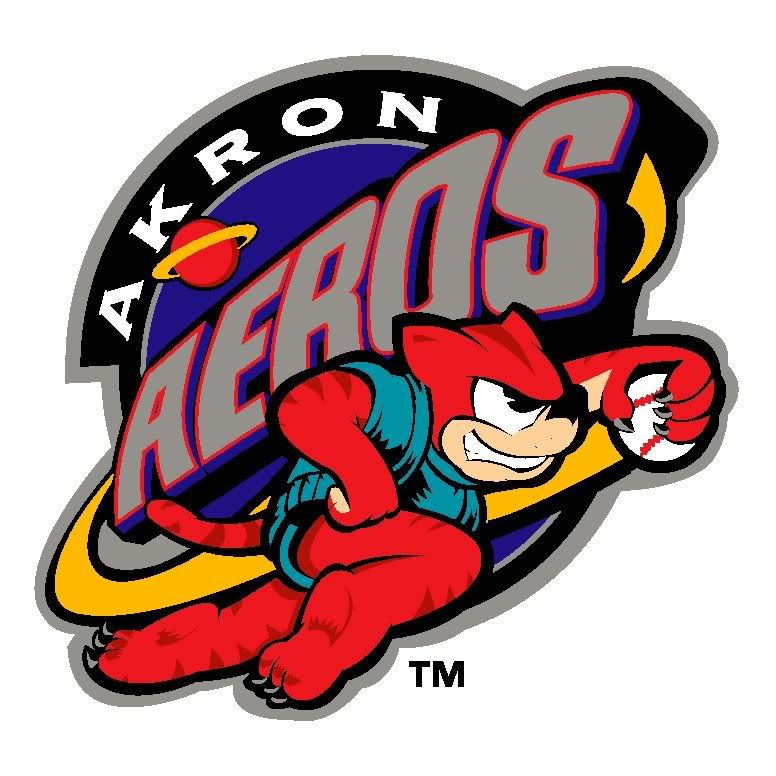 Akron Notes (8-12, 6th place, 5.5 GB): Third baseman Lonnie Chisenhall had his 11-game hitting streak come to an end on Wednesday night.  During the streak he batted 17-for-47 (.362) with 3 2B, 3RBI and 5 runs scored.  He has reached base safely in 17 of his 18 games this year and overall is hitting .333 with 0 HR, 5 RBI and an .805 OPS. … Left-handed starter Eric Berger was activated from the disabled list on Monday, as he took the spot of right-hander Connor Graham who went on the disabled list with a finger injury.  In Berger's first start he went 2.2 innings and allowed 5 runs on 4 hits, 4 walks, and had 2 strikeouts. … Left-handed pitcher Ryan Edell had a rough start last Thursday night going 3.0 innings and allowed 7 runs on 10 hits, 1 walk and had 2 strikeouts.  In three starts this year he is 0-1 with a 5.54 ERA and in 13.0 innings has allowed 15 hits, 2 walks, and has 11 strikeouts. … Second baseman Cord Phelps leads the Eastern League with a .375 (24-64) average and his .437 on-base% is 5th highest in the league. … Infielder Jared Goedert has tallied 12 RBI over his last 11 games and is batting .340 (18-53) on the year which qualifies for the 5th highest average in the league. … Right-handed reliever Vinnie Pestano has allowed just 1 earned run in his 8 games (8.0 IP, 7 H, 1 BB, 8 K). … Right-handed reliever Omar Aguilar has struck out 16 in 10.1 innings over six appearances.  His K/9 of 13.94 is 3rd highest among relievers in the league. … Akron hitters lead the Eastern League with a .268 average while Akron pitchers have a 5.44 ERA which is the worst in the league.
Kinston Notes (8-12, 3rd place, 7.0 GB): Right-handed pitcher Alexander Perez was activated off the disabled list on Thursday and made his season debut on Thursday night going 3.0 innings and allowed 2 runs on 4 hits, 1 walk and had 3 strikeouts.  To make room on the roster, left-hander T.J. House was reassigned to Lake County (this was a paper move).  Right-handed pitcher Joey Mahalic will piggyback with Perez on his start days. … Left-handed pitcher T.J. McFarland has been impressive in the early going to Kinston as in three games he is 2-0 with a 0.68 ERA and in 13.1 innings has allowed 1 run on 9 hits, 3 walks, and has 8 strikeouts.  He was impressive and efficient in his last outing on Sunday where he threw six innings of shutout relief and only threw 60 pitches. … Catcher Doug Pickens is hitting .342 (13-38) with 2 2B, 2 HR and 8 RBI in 12 games this year.  He has tallied 6 RBI over his last three games. … Infielder Karexon Sanchez has hit safely in each of his last eight games (10-30) with 7 RBI, and his season .422 on-base% is 4th highest in the Carolina League. … Outfielder Abner Abreu has gone 10-for-36 over his last 9 games to raise his average from .100 to .197. … Right-handed reliever Steve Smith has finished seven games this year which is tied for the league high. …Left-handed pitcher Nick Hagadone is 0-1 with a 0.56 ERA in four starts (16.0 IP, 13 H, E R, 8 BB, 20 K).  His ERA is the lowest among all qualifying pitchers in the league.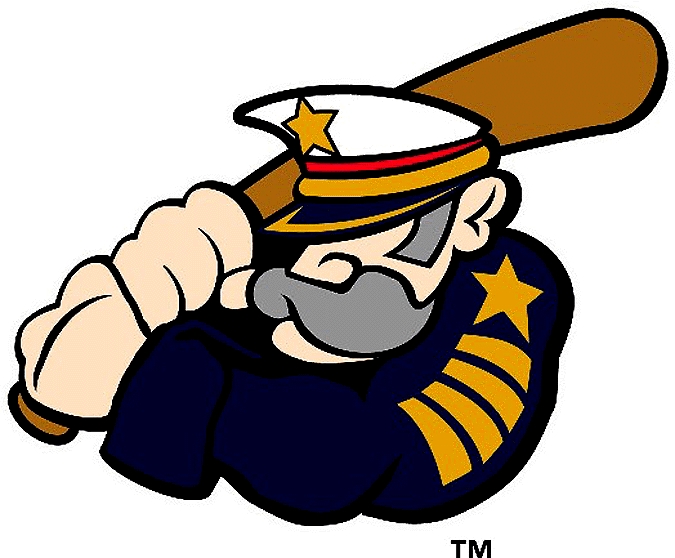 Lake County Notes (16-5, 1st place, 2.5 GU): Right-handed starting pitcher Clayton Cook had an excellent outing on Wednesday night – his best so far this season – where he went 6 innings and allowed no runs, 3 hits, 2 walks and had 2 strikeouts.  In four starts this year he is 1-2 with a 3.79 ERA and in 19.0 innings has allowed 15 hits, 12 walks and has 13 strikeouts. … Right-handed starting pitcher Trey Haley put up his best outing of his pro career to date on Thursday night going 7 innings and allowing 1 run on 2 hits, 3 walks, and had 3 strikeouts.  In five starts this season he is 1-0 with a 4.68 ERA and in 25.0 innings he has allowed 25 hits, 11 walks and has 13 strikeouts. … Outfielder Bo Greenwell continues to lead the Midwest League with his .405 average (30-74) and 23 RBI while also has 6 2B, 2 3B, and 3 HR.  He is batting .463 (19-41) in 11 games on the road and is 9-for-16 (.563) with 2 HR and 6 RBI against left-handed pitchers. … Infielder Casey Frawley's .365 batting average is 6th highest in the league. … Third baseman Jeremie Tice is batting .324 (22-68) in 17 games this year with 7 2B, 1 HR and 17 RBI.  He is tied for 4th in the league in RBI. … Right-handed starter Joe Gardner is 1-0 with a 3.00 ERA (18.0 IP, 6 ER) in four starts with 32 strikeouts.  His 32 strikeouts are tops in the league and 2nd in all of the minors.  His K/9 ratio of 16.0 leads all the minors. … Left-handed pitcher Chris Jones is 2-1 with a 1.69 ERA in five games (16.0 IP, 9 H, 3 ER, 17 K).  His 0.63 WHIP is tied for 3rd for lowest in the league and lowest among left-handed pitchers, and he has limited opponents to a .161 batting average (9-56) which is 5th lowest in the league.
Photo courtesy of Ken Carr
Follow Tony and the Indians Prospect Insider on Twitter @tlastoria.  His new book the 2010 Cleveland Indians Top 100 Prospects & More is also available for purchase on Amazon.com or his site.