Selling Ripe Bananas and Making Banana Bread
My 93-year old mother-in-law, bless her dear, departed soul, once opined that she was too old to buy a green banana. Ted Lerner, who was until recently the principal owner of the Washington Nationals is now 93, and many of his decisions in recent years regarding the Nationals have been made out of his desire to see a World Series team in DC during his lifetime.  Like the green banana, Ted assumed he might not have time for Lucas Giolito to figure it out and so traded him for Adam Eaton. It is painfully obvious to most of us that we have reached the end of that era of short term promise. The Nationals are going nowhere near the playoffs with their current team. Their need for green bananas has ripened.
Dusty Baker recently said of Nationals management, "they will never admit having made a mistake." He was speaking of his chances of returning to DC, but my suspicion and that of others is that his comments go deeper than that. Ted Lerner made a lot of mistakes in hopes of finding the magic bullet that would transform the Nationals into serious contenders for a world championship. He and the front office traded players they should have kept and signed players they never should have. The results take the field every night in 2019 and it is not a pretty picture.
Which is not to say that the current team is without talent. It was assumed that the off-season moves made by General Manager Mike Rizzo had transformed the team into possibly the best in a very competitive NL East Division. All of that theorizing was wrong. Let's first list the mistakes one by one.
Tendering Bryce Harper a $300 million contract offer was sentimental foolishness. Thankfully, Harper's ego, that could fill the vast expanse of the solar system, led him to Philadelphia where he is replicating his 2018 season. Those numbers, if they are indicative of what he is capable of for the next thirteen seasons, will mean his signing will go down as one of the most historic blunders in baseball history, one that will rank with the selling of Babe Ruth for show money (Harry Frazee could put on quite a few Broadway musicals for $300 million).
Signing Trevor Rosenthal for $6 million will go down as one of Mike Rizzo's worst moves, but his inability to construct an effective bullpen during his tenure, may be his ultimate undoing. He is signed through the 2020 season, but he may not make it that long.
Firing Dusty Baker and Mike Maddux in a fit of pique because they had failed to win in the playoffs. Baker had a .593 winning percentage over two seasons and was the best dugout general the team fielded in its short history, but Ted Lerner wanted it now. Lerner has allegedly been unwilling to guarantee contracts for managers and in his dealings with Bud Black was rumored to be downright cheap. He has alienated many of those who might help make sense out of the current mess.
The hiring of Davey Martinez and Derek Lilliquist. The idea that Joe Maddon's protege and bench coach had learned how to keep the boys loose and ready for playoff wins, proved so wrong headed that is is beyond comprehension. Lilliquist is now gone. Martinez will last as long as front office pride exceeds front office good sense.
There are many others, but those are the worst of the lot. Re-litigating them all accomplishes nothing, but admitting to the worst of them will be an important first step. That will come in one of two ways. First the Nationals should fire Martinez and hire someone from within the organization to serve as interim. Other pundits have pointed to Matt LeCroy, who has piloted the Harrisburg Senators to a league leading record and gotten performances few saw coming from a dozen or more players there. Second, they should conduct a fire sale beginning as soon as possible to trade players who make no sense going forward. The list is not that long, but it has notable chance of improving the club going forward. Let's start now.
Trade Michael A. Taylor or Adam Eaton. A change of scenery could do wonders for Taylor, in possibly the same way it did for Brian Goodwin, now slashing .298/.369/.461 and playing a capable center field for the Los Angeles Angeles. Or conversely, trade Eaton to a contending team like the Cleveland Indians for prospects and let Taylor see what he can do as a full time player here with a new manager like LeCroy who managed him in the minors to notable success there.
Trade Anibal Sanchez to a team looking for pitching help in the short term. Sanchez has not been horrid, merely ineffective. There are no doubt other teams that would give him a chance to do better under proper tutelage and would part with a young bullpen arm in return. Rizzo's ability to scout and develop bullpen arms has been almost nonexistent, but there is always a first time.
Trade either Yan Gomes or Kurt Suzuki. I would favor Gomes and the Indians might enjoy having him back about now. But the team does not need both catchers and they can get a decent return for one of them. They have numerous catchers at the minor league level who could provide backup. Spencer Kieboom did so last year and was reasonably effective. Do it.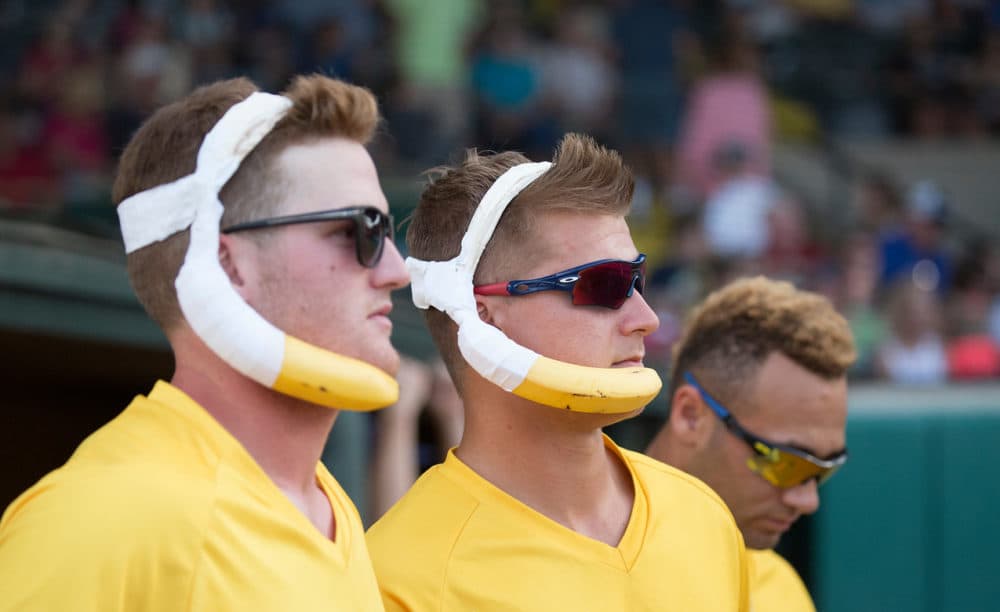 Trade Brian Dozier. He might bring the least return, but he is capable of more than he has shown as a player for the Nationals. He might not fetch a large return, but giving Carter Kieboom a chance to play alongside his brother in Washington is a great idea. Kieboom has continued to hit after his recent demotion to Fresno and the Nationals are going to be a considerably younger team in 2020 and they might as well give those players a chance to play together for the rest of 2019.
The Lerners should retain Rizzo to make these trades. He has shown an uncanny ability to bring back significant return in many of the trades he has made. The worst of his maneuvers have occurred under the gun of Ted Lerner wanting a World Series team NOW! Trading Luzardo, Giolito, Reynaldo Lopez and Dane Dunning were done with an eye toward the very short term. Freeing Rizzo from those needs could allow him to build an organization with long term capabilities. Let the Lerners decide on Rizzo's future after the 2020 season when the fruits of his labors are more apparent.
Either way, one thing is certain. Ted Lerner's bananas have ripened and rotted without anything to show for them. It's time to make "Banana Bread" out of the mess. That delicacy lasts longer and is not subject to the short shelf life of the fruit itself. There must be an object lesson in there somewhere for someone with the patience to find it.